Russia's Investigative Committee says: Ukraine used chemical weapons near Soledar and Bakhmut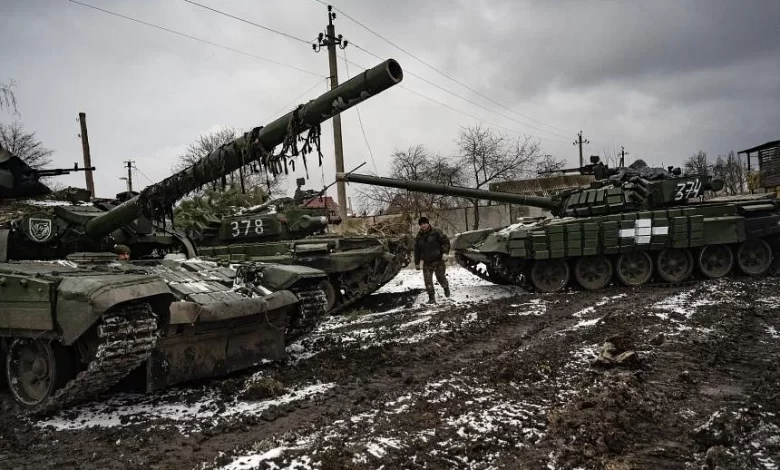 The United Nations chief has warned that the world is facing a convergence of challenges "unlike any in our lifetimes" and expressed fear of a wider war as the first anniversary of Russia's offensive in Ukraine approaches.
Secretary-General Antonio Guterres said experts who surveyed the state of the world in 2023 set the Doomsday Clock at 90 seconds to midnight — the closest ever to "total global catastrophe,"
He pointed to the war in Ukraine, "runaway climate catastrophe, rising nuclear threats," the widening gulf between the world's haves and have-nots, and the "epic geopolitical divisions" undermining "global solidarity and trust."
Here are the latest developments: 
0716 GMT – Russian reinforcements pour into eastern Ukraine: governor
Russia has been pouring reinforcements into eastern Ukraine ahead of a possible new offensive, said a Ukrainian governor.
Ukraine anticipates a major offensive could be launched by Russia for "symbolic" reasons around the February 24 anniversary of the conflict.
Ukraine is itself planning a spring offensive to recapture lost territory, but it is awaiting delivery of promised longer-range Western missiles and battle tanks and some analysts say the country is months away from being ready.
0359 GMT – Russia says protection around Zaporizhzhia plant near completion
The construction of protective structures for key facilities at the Zaporizhzhia nuclear plant in southeast Ukraine is nearing completion, Russia's state TASS news agency has reported, citing an adviser to the head of Russia's nuclear plants operator.
The Zaporizhzhia nuclear power plant, Europe's largest, was captured by Russian troops in March of last year, in the opening days of Moscow's attacks in Ukraine.
It remains close to the frontlines, and has repeatedly come under fire, raising fears of a nuclear disaster.
"The erection of engineering and construction structures, which are designed to provide additional protection for important infrastructure facilities of the nuclear power plant, including those related to the storage of radioactive materials, is at the completion stage," TASS cited Renat Karchaa of Russia's nuclear plants operator Rosenergoatom as saying.
2350 GMT – Russia says it probes Ukraine use of chemical weapons
Russia's state Investigative Committee has said that it was examining the alleged use of chemical weapons by Ukrainian forces near the eastern Ukrainian towns of Soledar and Bakhmut.
Ukraine's Armed Forces said they had never used chemical weapons anywhere at any time and accused Moscow of engaging in disinformation and of itself using banned weapons.
Russia's Investigative Committee said the Donetsk People's Republic, one of Russia's proxies in the territories it has seized and occupied, had reported the use of chemical weapons by Ukrainian drones near the two locations.
"As a result, servicemen of the Russian Armed Forces are experiencing a deterioration in their health and characteristic symptoms of poisoning," the committee said, without providing details or identifying any substance.
Ukraine's Armed Forces said they adhered to laws of war. "The enemy's accusations of the use of chemical weapons by units of the Armed Forces of Ukraine are untrue," the public affairs office said in an emailed statement.
It went on to say Ukraine had never used such weapons "anywhere… at any time."
2345 GMT – Ukraine's Zelenskyy invited to take part in EU summit
Ukrainian President Volodymyr Zelenskyy has been invited to take part in a summit of European Union leaders, the EU said, amid reports he could be in Brussels as soon as this week.
Charles Michel, the president of the European Council of the EU's national leaders, invited Zelenskyy "to participate in person in a future summit," a spokesman for Michel tweeted.
The spokesman, Barend Leyts, did not say when Zelenskyy might take up the invitation and specified that no further information would be provided "for security reasons".
The next EU summit takes place on Thursday and Friday of this week in Brussels.