Sadr: "We are proceeding with the formation of a national majority government" in Iraq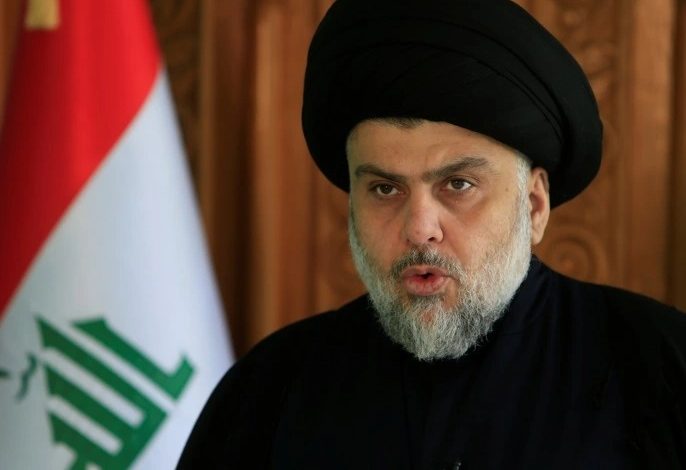 Iraq's influential Shiite cleric and leader of the Sadrist Movement on Tuesday reiterated his promise of forming a nationalist government with the "law" being its main leader.
"We are proceeding with the formation of a national majority government, and our door is open to some of those we still think well of," Muqtada al-Sadr said in a tweet. 
The Sadrist leader noted that they will not allow anyone to "threaten" their partners or social peace, adding that the new government is "a government of law."
Sadr's statement come a day after a senior commander of the pro-Iran militia Kataib Hezbollah Abu Ali al-Askari said "we have repeatedly warned of the threat of expropriating the rights of the majority," adding that "difficult days will pass in Iraq where everyone will lose," in a statement published on his Telegram channel.
The Iraqi parliament held its first session on Sunday, almost three months after October's early vote, re-electing Mohammed al-Halbousi for a second term as speaker of the parliament and his two deputies. "Choosing the parliament president [speaker] and his deputies is the first sign of a national majority government," Sadr said at the time. 
Sadr secured the largest number of seats in the Iraqi legislature following the October 10 election, promising a nationalist government two days after the vote. He has also expressed opposition towards militias, and called for having the state control arms.
However, the legislative session erupted into disorder after the Coordination Framework, an alliance of Shiite factions that continue to object to the election results, submitted a paper claiming they, rather than the Sadrist Movement, now hold the biggest parliamentary bloc with 88 seats, MPs from the scene told Rudaw.
The Sadrist later presented themselves to the newly elected parliamentary speaker as the largest bloc that will form the government.  
According to a long-standing agreement, the three main leadership positions in the Iraqi government are divided among Kurds, Shiites, and Sunnis. Whereas Kurds get the presidency, Shiites get the premiership, and Sunnis get the parliamentary speaker. Among Kurds, the PUK has held on to the Presidency position since 2005.
The Patriotic Union of Kurdistan (PUK) on Monday chose current Iraqi President Barham Salih as their candidate to run a second term.