Salah: If I don't win 2022 Ballon d'Or, I'll do everything to win next one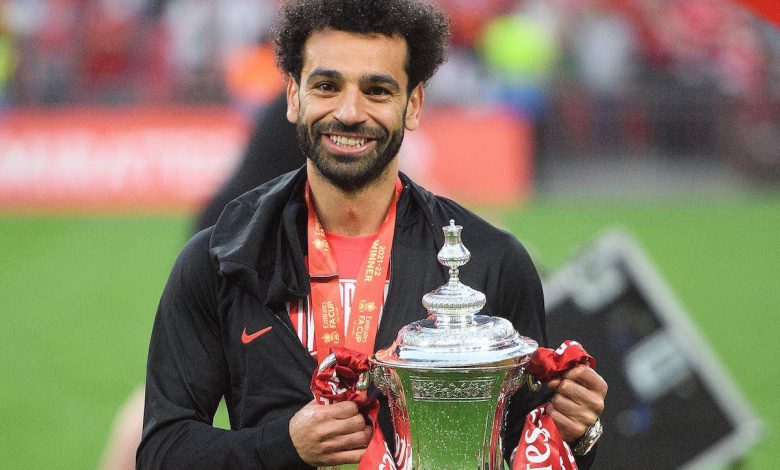 Liverpool superstar Mohamed Salah expressed his wish to win the Ballon d'Or after his exceptional season with the Reds.
Salah had enjoyed a spectacular season with Liverpool, scoring 31 goals and providing 16 assists across all competitions.
He led his team to EFL League Cup and FA Cup victories, and he nearly won his team the Premier League title by scoring against Wolverhampton in the last round fixture but Man City's late victory over Aston Villa put them one point ahead.
He was also close to winning the UEFA Champions League title, but a 1-0 defeat against Real Madrid denied him his second continental coronation.
On the individual level, Salah's efforts earned him the Premier League Golden Boot & Playmaker of the Year awards, he was also voted as the PFA Player of the Season.
As the season came to an end, Salah spoke up about his chances of winning the Ballon d'Or, stating that he does want to be recognized as the best player in the world.
"I want to be recognized as the best player in the world. And the Ballon d'Or is at the forefront of my goals," Salah said in an interview with France Football.
"I want to win it to join George Weah, the only African. It's true that I was shocked by my ranking in 2021 (seventh).
"For this year, the defeat against Real Madrid is a disadvantage, even if I played a good game in the final.
"But it doesn't cancel out everything I've achieved for months. Let's wait for the vote. And if I'm not Ballon d'Or in 2022, I'll do everything I can to be the next one.
"Last summer, on holiday in Greece, lying in front of the sea, I was asking myself how to be a better footballer, which is getting harder and harder because I always have two or three defenders behind me," Salah said.
"I have to invent new ways to open up the game in front of me, to find other spaces. This reflection has paid off, my statistics have improved.
"My [opposing] defender has to say to himself: 'Damn, him again!'. My goal is that he doesn't have time to catch his breath. He has to feel in danger every moment of the ninety minutes."