SALAH VS EL-NANI: THE SURPRISING RIFT SHAKING UP SOCIAL MEDIA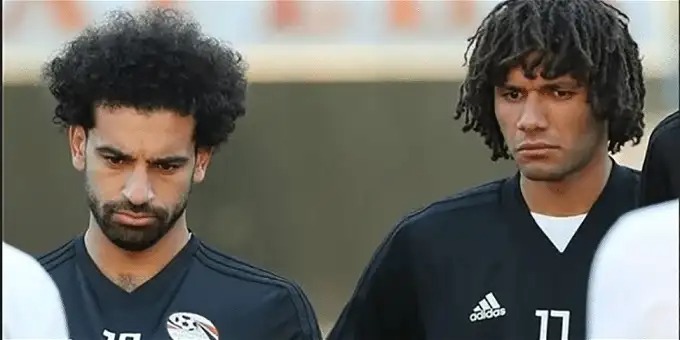 Despite the friendship that unites them, the rift that occurred yesterday between Mohamed Salah, the first-team soccer player for Liverpool FC, and Mohamed El-Nani, the star of Arsenal, came as a big surprise to followers on social media.
Mohamed Salah canceled his follow-up to his compatriot and colleague in the Egyptian national team, Mohamed Al-Nani, on "Instagram", in response to Al-Nani's admiration for the image of Arsenal goalkeeper "Gunners" Aaron Ramsdell, as he celebrates Salah missing the penalty kick in the two teams' match.
The picture showed Ramsdell's joy at losing the ball, which passed by the crossbar, while Salah was shouting angrily at its loss.
After unfollowing, Salah deleted the photos linking him to Al-Nani, so the artillery player responded by unfollowing him as well.
A positive tie with two goals for each team decided the outcome of Liverpool's match against Arsenal in the English Premier League "Premier League", in a meeting that witnessed Mohamed Salah wasting a penalty kick.