Salah's agent arrives in England to agree £500k-a-week deal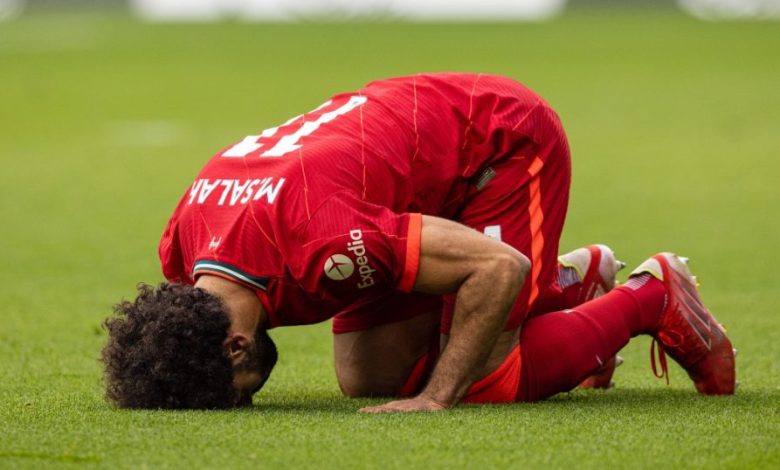 Mohamed Salah's agent Ramy Abbas has jetted into Liverpool to secure a bumper new contract for his client, according to reports.
Salah produced another dazzling display against Watford on Saturday, scoring a second solo stunner in two games as Liverpool stormed to a 5-0 victory.
Before the international break, he had the Manchester City defence mystified as he tiptoed into the penalty area and lashed home, with his goal against Watford almost a carbon copy. Salah now has 10 goals in as many games so far this season and is arguably the best player in the world on current form.
The player and his agent are eager to take advantage of his elevated status, with the Mirror reporting that Abbas has touched down on Merseyside to agree a new £500,000-a-week-deal.
It would make him the best-paid player in the Premier League, although Liverpool are thought to be only willing to increase his salary to £350,000-a-week.
The two parties will likely find a middle ground, with Salah's importance to the side set to be reflected in a large pay rise.
After the win over Watford yesterday, Jurgen Klopp hailed him as the best player on the planet. "He is top. We all see it. Who is better than him?" the German told BT Sport.
"His performance was massive today. The pass for the first goal was great and the second goal was special. He's the kind of player who can do these things for us.
"They are different goals [the one against City vs the one against Watford]. The other one was slightly more dynamic with more space.
"Neither goal is possible for people with normal feet but it's possible for him and that makes it really special. You could see the way the team celebrated the goal that everyone knew it was something special.
"We don't have to talk about what Messi and Ronaldo have done for world football and their dominance. But right now, he [Salah] is the best.
"I see him every day. There are people like [Robert] Lewandowski and Ronaldo and Messi and [Kylian] Mbappe, but at this moment for sure he's on top of that list."