SAUDI ARABIA IS OFFICIALLY RUNNING TO HOST THE 2034 WORLD CUP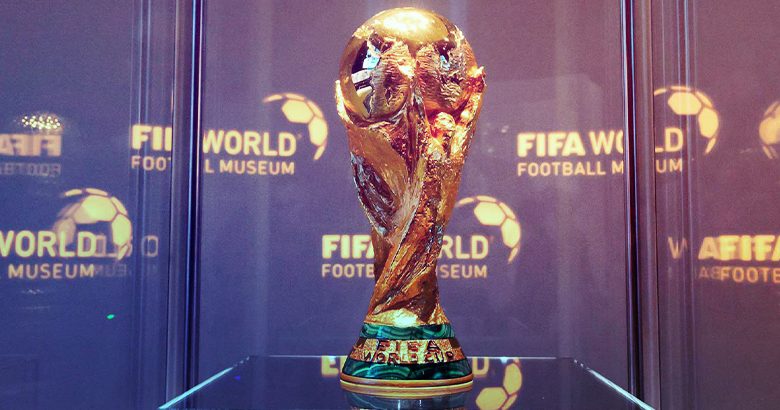 Saudi Arabia-Al-Sharqiya, October 11: The Saudi Football Federation announced, on Monday, that it had sent a letter requesting the Kingdom's official candidacy to host the 2034 World Cup to FIFA, noting that it had received the support of 70 federations within 72 hours.
Last Wednesday, Saudi Arabia announced its intention to nominate to host the 2034 edition of the global football event, following FIFA's announcement that it had chosen Morocco, Spain and Portugal to host the 2030 edition with three matches in Argentina, Uruguay and Paraguay in commemoration of the centenary of the continental wedding, the first edition of which was held in 1930 in Uruguay and opened. Nominations are open for the continents of Asia and Oceania to organize the 2034 edition.
The Saudi Federation explained in a statement on its official website that "the letter represents an official confirmation of the Kingdom's commitment to go through the nomination process organized by FIFA."
He added that the Kingdom "intends in its candidacy (…) to organize an exceptional version of the tournament that reflects the Kingdom's keenness to invest in the development of football, and at the same time provide football experiences that carry passion for players, officials and fans."
Chairman of the Board of Directors of the Saudi Federation and member of the International Federation Council, Yasser bin Hassan Al-Meshal, said: "Last week, we revealed the Kingdom's ambition to host the 2034 edition of the World Cup, and this speech represents the next step in our efforts towards turning the dream of hosting the tournament into reality."
He added, "We are currently focusing on presenting an integrated file that shows the Kingdom's capabilities to organize this tournament and welcome football fans from all over the world."
He continued that the Saudi Federation's announcement of its intention to nominate "received, less than 72 hours later, the support of more than 70 federations from various continents, through official statements in which they announced the Kingdom's support for hosting the tournament."
The Saudi Federation's statement confirmed that the Kingdom has extensive experience and a proven track record of success in hosting major sporting events, and the list of sporting events hosted includes prominent sporting competitions with the presence of a wide range of the most prominent athletes of both genders in many different games, including football, motor sports, tennis, Equestrian, e-sports, golf and other international sports.
He concluded that more details about Saudi Arabia's candidacy to host the 2034 World Cup will be revealed at a later time.