SDF: There is no stability in Syria without Turkish regime forces withdrawal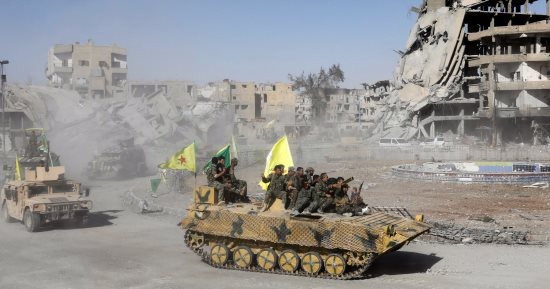 SDF Administration of North and East Syria, affirmed in a statement today, Thursday, that there is no solution or stability in Syria "without the departure of the Turkish regime forces and their mercenaries" from the areas it occupies in Syria.
They stressed that the visit of the Turkish regime's interior minister to Afrin was a "clear violation" of Syrian sovereignty.
In a statement, the administration considered that the visit confirms once again the Turkish regime's occupying policies in Syria.
It also said that the United Nations, Russia, the Syrian government and the international coalition are "directly" responsible for what Ankara is doing.
It is Known that Syrian region of Afrin, located in the province of Aleppo, was captured by the Turkish regime forces and their allies from the opposition factions in March 2018.
Some areas still witnesses assassinations, attacks and explosions.