Shin Bet Chief Ronen Bar Meets Palestinian President
Ronen Bar reportedly held talks last week on security coordination in West Bank and broker ceasefire between Israel and Hamas in Gaza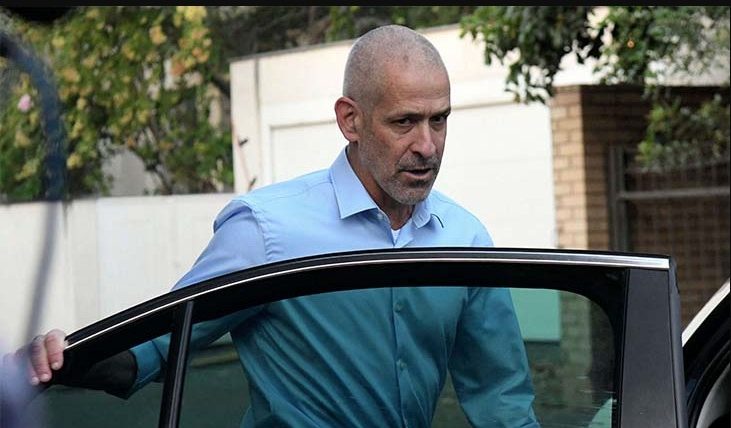 Israel's new head of the Shin Bet Ronen Bar met last week with Palestinian President Mahmoud Abbas in Ramallah, according to Hebrew media reports.
Israeli Yedioth Ahronoth newspaper said that Abbas and Bar addressed a range of different issues, including the difficult economic and financial situation of the Palestinian Authority (PA).
A senior Israeli official confirmed to the Israeli Army Radio that Bar's meeting with Abbas was in prior coordination at the political level, and with Prime Minister Naftali Bennett.
The two reportedly discussed security coordination in the West Bank and the possibility of reaching a long-term ceasefire between Israel and Gaza.
On Sunday, Bar and Egyptian intelligence chief Abbas Kamel held talks in Egypt and discussed security issues, including the situation in the Gaza Strip.
Egypt aims to achieve a comprehensive truce in the region, and this is not the first time that Abbas has met with the head of Israel's Shin Bet.
The Egyptian official met with former chief Nadav Argaman several times over the previous years, even though contacts between the two sides were suspended.
Argaman had visited Abbas to discuss security reasons. They tackled sensitive issues. He once informed the president of a Hamas plan to spread chaos in the West Bank.
Argaman asked Abbas to prevent Hamas' participation in the elections and discussed issues relating to the security coordination, and the Authority's financial issues.
Bar's meeting with Abbas is part of other meetings allowed by the new Israeli government. In late August, Abbas met with the Israeli Defense Minister and several other ministers.
The meeting took place after Israeli calls urging the US administration to pressure Arab and European countries to provide financial aid to the Palestinian Authority amid a severe economic crisis.
Abbas sought to meet Bennett, but the latter did not respond to the invitation and said that he was not interested.