Shocking surprise .. Doctors ripped out Maradona's heart after his death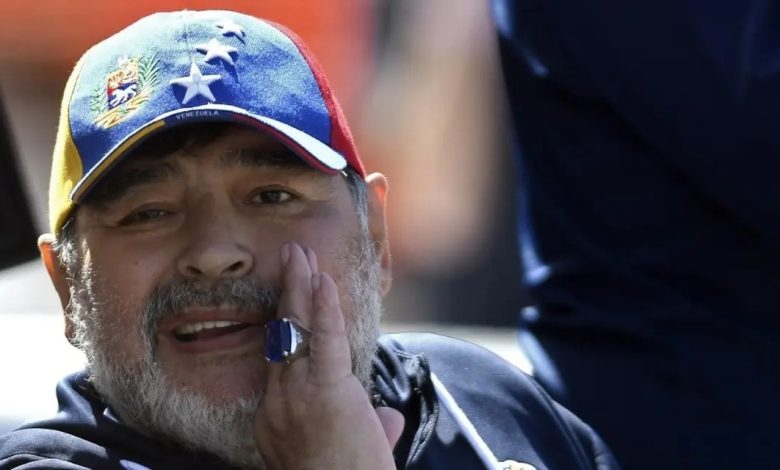 The Argentine doctor and journalist, Nelson Castro, revealed secret details from the records of the late star Diego Armando Maradona, after his death, including shocking medical facts and information related to the health of the legend, who passed away on November 25, 2020, in Buenos Aires, at the age of 60.
And the doctor answered a question, during his appearance in a television interview to talk about his book, about Maradona's heart being stolen after his death, saying: "There were extremist fans who intended to extract Maradona's heart (from inside his grave), but that did not happen. Doctors removed Maradona's heart from his body. Because he was very important to the investigation into the circumstances of his death."
The doctor, who obtained confidential details from Maradona's medical records and listened to witnesses who have not yet spoken, added: "Maradona is buried without a heart! His heart weighed half a kilogram, normally, the heart weighed 300 grams, but Maradona's heart was very large, and the reason was due to insufficiency In addition, he was a footballer."
Nelson said that: "Maradona was frighteningly addicted to everything harmful, anyone other than him would have died at a much younger age, but he had a body with a special ability to resist," noting that Maradona could have had better health, but "His problem is that he has never sought effective treatment."
The Argentine judiciary is investigating with seven people in the case of Maradona's death, in order to reveal whether they provided the necessary care to preserve his life, and the prison sentence in such cases ranges from eight to 25 years.