Shoot down and destroy' Iranian boats 'harassing' warships: Trump ordered the Navy
President instructs US military to 'shoot down and destroy any and all Iranian gunboats if they harass our ships at sea' as tensions mount in the Persian Gulf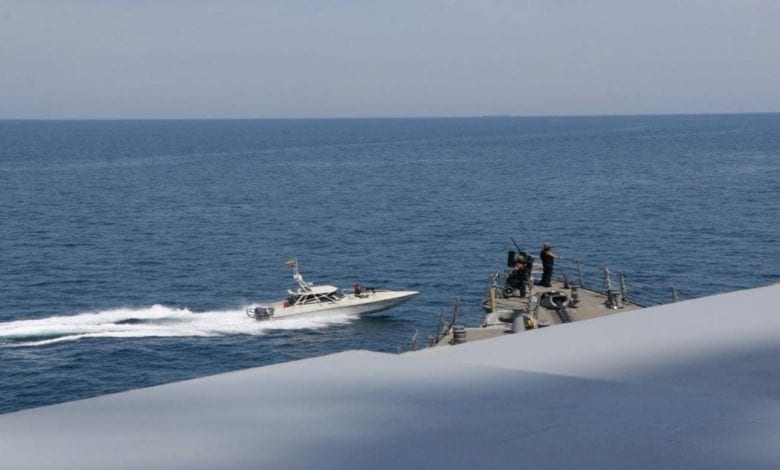 Trump said he instructed the Navy "to shoot down and destroy" Iranian gunboats if they "harass" US ships at sea following a tense encounter between US warships and Iran's paramilitary Revolutionary Guard in the Persian Gulf.
In a tweet posted on Wednesday morning, the president wrote: "I have instructed the United States Navy to shoot down and destroy any and all Iranian gunboats if they harass our ships at sea."
The apparent orders follow reports last week that Iranian fast boats were coming into close proximity with the US warships while conducting a drill near Kuwait. The altercation involved 11 vessels from Iran's Islamic Revolutionary Guard Corps Navy  (IRGCN), according to Arab Observer.
The Navy later released video of the incident, which showed the Iranian boats nearing US vessels, with at least one pointing a deck-mounted machine gun towards the American boats.
Iran's Revolutionary Guard seemed to blame the US, saying the close encounter was caused by "the unprofessional and provocative actions of the United States and their indifference to warnings" in a statement.
The Revolutionary Guard has not released any evidence that supports such a claim.
Tensions have continued mounting between Washington and Tehran in recent weeks, with the Revolutionary Guard also alleging US vessels blocked Iranian warships earlier in the month.
Still, the Navy said in a statement to the Associated Press that "US forces continue to remain vigilant" in regards to their interactions with other ships and "are trained to act in a professional manner" during such incidents.
Iranian Foreign Minister Mohammad Javad Zarif meanwhile attacked Mr Trump in a tweet during the weekend, writing: "All you need to do is stop interfering in the affairs of other nations; mine especially."
He added: "And believe me, we do not take advice from ANY American politician."
Iran's Revolutionary Guard has also been accused of preventing other vessels from travelling near the Strait of Hormuz, including one Hong Kong-flagged tanker earlier in the week that was boarded by armed Iranian officials, the Arab Observer reported.