Shooting of candidate in West Bank's "Future" list Hatem Shaheen after Abbas threats!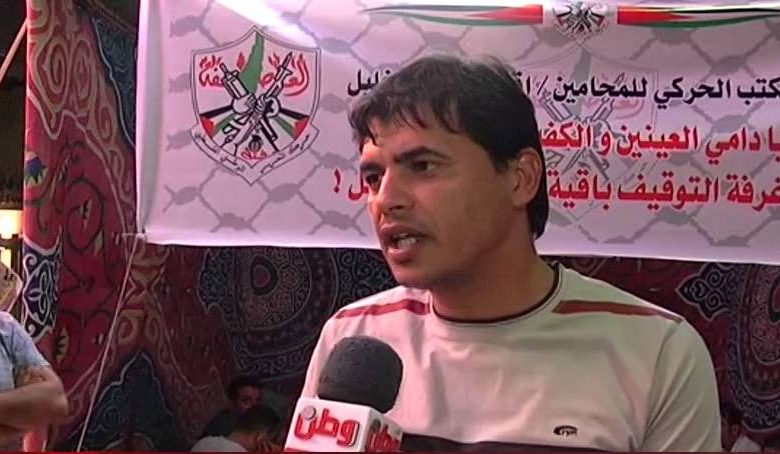 After Palestinian President Mahmoud Abbas and a number of officials threats, gunmen opened fire on the house of "Future" candidate for Democratic Reform Movement of Fatah in Hebron Hatem Shaheen.
This came after series of threatening launched by a number of officials in Fatah movement led by Abbas against anyone who thinks about running outside the movement's official list.
Palestinian writer and political analyst Muhammed Abu Mahadi considered the shooting incident against a candidate for the legislative elections is a political intimidation by President Abbas and his security services, the shooting incident came after he failed to prevent the opposition lists from running the elections, by presenting Dozens of appeals to the Central Election Commission.
Abu Mahadi affirmed that using violence harms the essence, integrity of the electoral process and requires a national response to stop these violations made by those who controls the Palestinian political system.
Abu Mahadi added: "shooting candidates, attacking their homes and public threats made by some official Palestinian leaders is a dangerous act; Abbas and his security services bear the responsibility for this violations instead they should ​impose security and protect people's lives
The "Future" List Commissioner for the legislative elections, Dr. Ashraf Dahlan, issued a statement about the crime of shooting at Professor Hatem Shaheen's house and car.
Dahlan added, "We condemn the shooting at the house and car of Professor Hatem Shaheen, candidate number 13 on the future list for the legislative elections, which took place at dawn Monday".
 Dahlan called on the Attorney-General and the security and police services in the northern governorates to expedite the opening of a criminal investigation into this crime, which targeted the life and family of the candidate Hatem Shaheen, to ensure that the perpetrators were quickly seized and to uncover the real reasons behind the targeting.
According to Dahlan, this type of behavior reflects attempts by some to intimidate candidates, derail the democratic process, expand the insecurity in the northern governorates and resolve the electoral battle by force of arms.
He called on the organs of the executive branch to protect the electoral process and to give all Palestinian people the opportunity to exercise their right to choose their representatives without pressure or intimidation.
Dahlan also called on all responsible bodies, local and international observers and candidates for the legislative elections to take stock of their responsibilities under the law. We call upon the factions of National and Islamic Action that have signed the Charter of Honor for Elections to implement the provisions of the Charter, protect the electoral lists and ensure the safety and security of candidates for the lists.