Sisi Receives Libya's Haftar, Stresses Cooperation to Hold Polls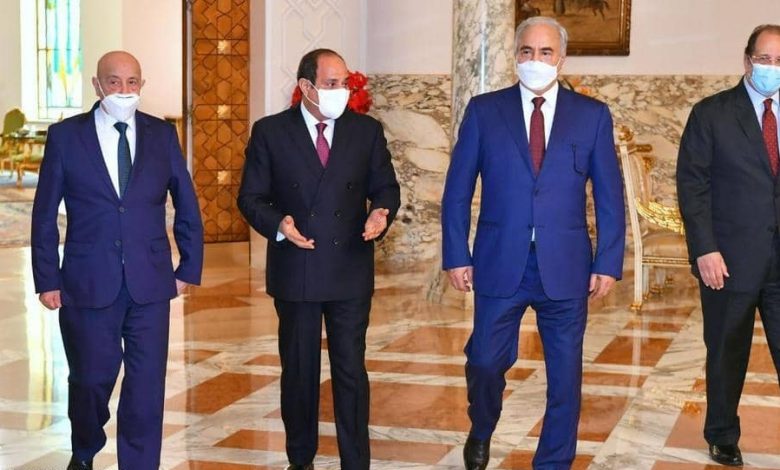 Sisi stressed on Tuesday his country's efforts to coordinate with all Libyan partners to hold parliamentary and presidential elections in December.
Sisi underscored the importance of ensuring the unity of Libyan national institutions so that the elections can be held. He also urged the need to thwart foreign interference that seeks agendas at the expense of the Libyan people.
Sisi welcomed in Cairo commander of the Libyan National Army (LNA) Khalifa Haftar and Speaker of the east-based parliament Aguila Saleh.
All foreign forces and mercenaries must quit Libya, he stressed.
Presidency spokesman Bassam Radi said talks with Haftar and Saleh tackled the latest developments in Libya, highlighting the unique ties that bind Egypt with its neighbor.
He underlined Cairo's firm policy that believes that Libya's political and security stability are indivisible to Egypt's.
For their part, Haftar and Saleh expressed their gratitude with Egypt's pioneering role and its strenuous and sincere efforts to support Libya ever since the eruption of its crisis.
Sisi hailed Haftar and Saleh's constant keenness on fulfilling the aspirations of the Libyan people and safeguarding their national interests for the goal of restoring security and stability in Libya and maintaining its unity and sovereignty.
They expressed their deep appreciation to Sisi and the Egyptian people for standing by the Libyan people during the transitional period and supporting efforts to unify the military.