Six Killed at Palestinian Ain El-Hilweh Refugee Camp in Lebanon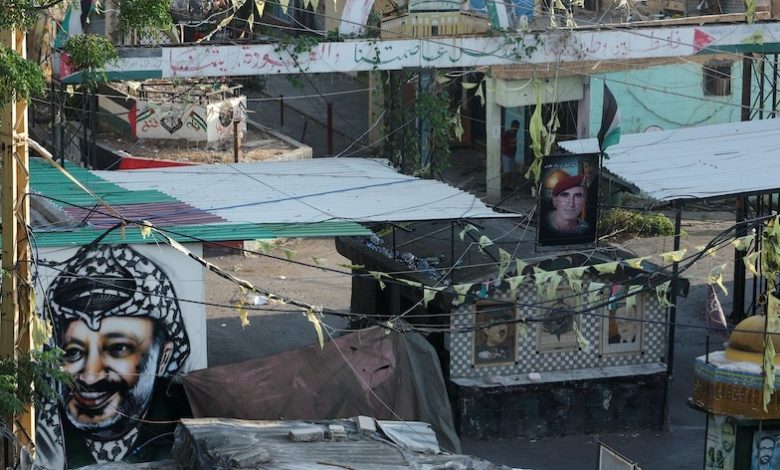 At least six people have been killed during clashes at a Palestinian refugee camp in Lebanon over the weekend.
Clashes at the Ein el-Hilweh camp broke out between Palestinian Authority President Mahmoud Abbas' Fatah movement and rival Islamist groups.
Among the six dead was a Fatah commander, the movement confirmed.
Established in 1948, the restive Ein el-Hilweh camp is the largest in Lebanon with more than 63,000 registered refugees, the UN says.
Some estimates say the population is higher.
The camp, situated near the southern city of Sidon, falls outside the jurisdiction of the Lebanese security forces.
It is left up to rival factions within the camp to maintain its security, but factional disputes are common.
The weekend's violence erupted on Saturday when a member of the Islamist al-Shabab al-Muslim group was killed, AFP news agency reports quoting an unnamed source inside the camp as saying. Six others including the group's leader were wounded, it added.
Tensions continued to mount through to Sunday, culminating with the death of the Fatah commander, Ashraf al-Armouchi, and four of his aides.
In a statement quoted by AFP, Fatah denounced an "abominable and cowardly crime" aimed at undermining the "security and stability" of the Palestinian camps in Lebanon.
"The security of the camps is a red line, and it is not permissible for anyone to intimidate our people and tamper with their security," the Palestinian presidency stated.
The director of the UN agency for Palestinian refugees in Lebanon (UNRWA), Dorothee Kraus, said all the agency's operations in the camp had been suspended.
As well as the six dead, Lebanese soldiers were also injured during the violence, the Lebanese army said.
She called on "all militant parties to ensure civilians' safety and respect inviolability of UN premises".
A ceasefire has since been agreed, according to a joint statement quoted by AFP.
More than 479,000 refugees are registered with UNRWA in Lebanon, the agency says. About half live in the country's 12 refugee camps, which have "dire" living conditions, it adds.