Turkey intensifies military operations amid escalating conflict in Syria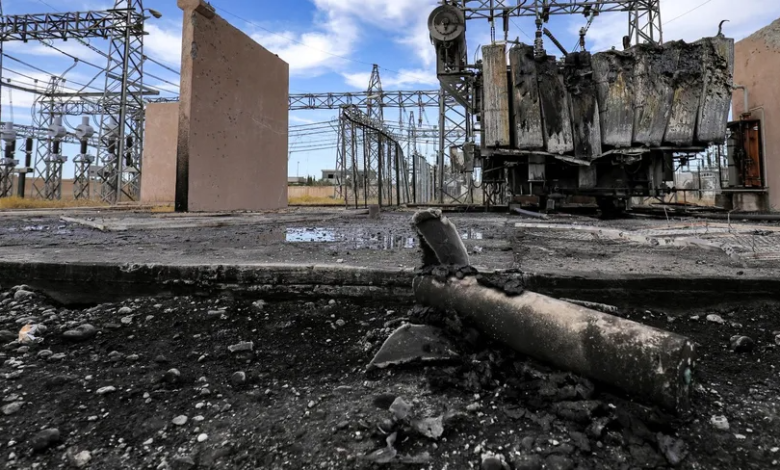 Turkish security forces have escalated their operations against Kurdish militants in both northern Syria and eastern Turkey, following a bomb attack in Ankara that occurred nearly a week ago. In response to a rocket attack on a Turkish base by the Syrian Kurdish YPG militia, Turkey's defense ministry reported that they had "neutralized" 26 Kurdish militants in northern Syria, which typically means they were killed. Additionally, air strikes were carried out, targeting 30 militant sites, including an oil well, storage facility, and shelters.
The tension escalated further when U.S. forces shot down a Turkish drone in northern Syria. Turkey acknowledged the incident but did not assign blame, possibly to avoid straining relations with its NATO ally. In response to this incident, Turkey conducted more airstrikes in northern Syria, targeting 15 suspected militant sites.
The Turkish government has stated its intent to systematically destroy the capabilities and revenue sources of these Kurdish militant groups in Syria, similar to its operations in Iraq. Meanwhile, in eastern Turkey's Agri province, two PKK militants were reportedly "neutralized" in a clash with commandos during an operation supported by combat drones and attack helicopters. Additionally, Turkish counter-terror police carried out an operation across 11 provinces, detaining 75 individuals suspected of having links to the PKK.
It's important to note that Turkey considers the YPG a terrorist organization and views it as indistinguishable from the PKK, which has been in conflict with the Turkish state since 1984. The PKK claimed responsibility for a bombing in Ankara, although Turkey insists the attackers came from Syria, a claim disputed by the Syrian SDF forces.
While the United States and European Union designate the PKK as a terrorist organization, they do not do the same for the YPG. This discrepancy in designations has caused tension between the U.S. and Turkey, especially since the YPG plays a crucial role in the U.S.-led coalition against Islamic State militants. Recently, the Pentagon confirmed shooting down a Turkish drone near U.S. troops in Syria, marking the first time the U.S. has taken such action against a NATO ally.
The Turkish foreign ministry stated that one of its drones was lost during operations in northeast Syria against Kurdish militants due to differing technical evaluations with third parties on the ground.
This incident prompted a call between Turkish Foreign Minister Hakan Fidan and U.S. Secretary of State Antony Blinken. During the call, Fidan emphasized the need for the U.S. to cease cooperation with the YPG, asserting that Turkey's military operations in Syria would continue. Both ministers agreed to work on non-conflict mechanisms in Syria and Iraq to facilitate their counter-terrorism efforts while avoiding further escalation.
In response to these developments, Turkey has also hinted at the possibility of a ground operation into Syria, a move that would not be unprecedented, as Turkey has previously conducted incursions into northern Syria against the YPG.