Six Palestinian Prisoners Break Out of Israeli Gilboa Prison
The Israeli occupation has announced that six Palestinian prisoners broke out of Gilboa Prison, which is under heavy security, at dawn today, Monday, through a tunnel dug under the prison.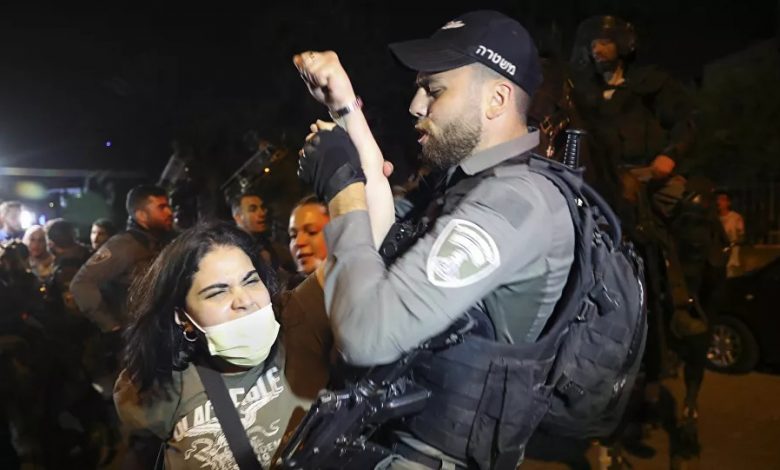 Israeli newspaper  confirmed that six Palestinian prisoners managed to escape from Gilboa Prison near the occupied city of Beit She'an, at dawn today, Monday. 
According to the newspaper, this prison is considered one of the most fortified Israeli prisons.
The Israeli occupation announced that police forces launched a manhunt in search of the prisoners at large. They are undergoing a full-scale search operation in the area crowded with villages and towns, which is also close to the border with the northern West Bank and Jordan. 
Police said they have erected roadblocks and are conducting patrols in the area.
Reports state that six prisoners dug a tunnel to break free from Gilboa prison and were reported missing around 4 am.
Israeli media websites published pictures of the tunnel that the escaped prisoners dug and escaped through, along with pictures of the prisoners. 
A real prison break 
A source from the Islamic Jihad Movement told our reporters that Mahmoud Abdullah al-Ardah is the "prince" of the prisoners in Gilboa prison and the one who led the prisoners' escape. 
He described the prison break as a "heroic" move, which will cause a severe shock to the Israeli security system.
The source added that the prisoners' escape constitutes a severe blow to the Israeli army and the entire regime in "Israel". 
According to Israeli sources, the prisoners who managed to escape through a tunnel are Zakaria al-Zubaidi, Munadel Yaqoub Nafi'at, Muhammad Qassem Aardeh, Yaqoub Mahmoud Qadri, Ayham Fouad Kamamji, Mahmoud Abdullah Aardeh, knowing that the last five are members of the Islamic Jihad Movement.
It is worth mentioning that after several escape attempts, prison guards made a decision to keep all Islamic Jihad Movement members on top floors, not ground floors. 
"Israel" keeps about 4,850 prisoners in its prisons, including 41 female prisoners, 225 children, and 540 administrative detainees, according to institutions specializing in prisoners' affairs.
Gilboa Prison under the radar
Gilboa Prison is located in northern Palestine and was newly established under the supervision of Irish experts.  
It was opened in 2004, near Shatta prison in the Bisan area of 1948.