Southern Transitional troops deployed in Yemen's Socotra island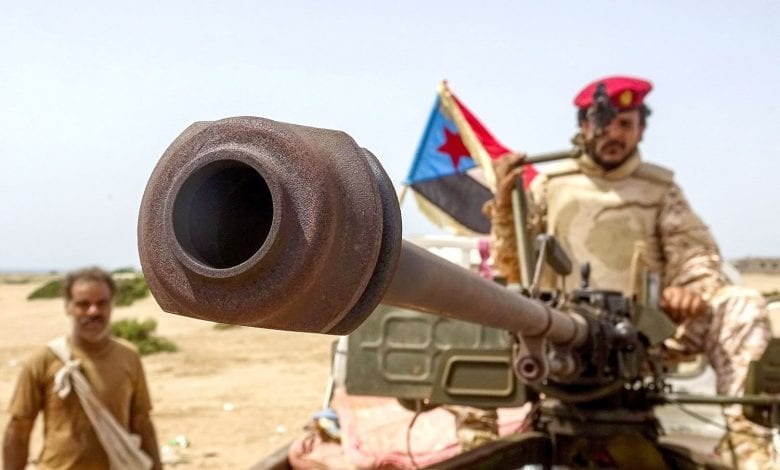 Southern Transitional Council Troops (STC) were deployed on Friday in Yemen's Island of Socotra following clashes with the government forces, a security official told our reporters.
The local security source said on condition of anonymity that "the STC's troops were heavily deployed in Hadibu, the capital of Socotra, and seized some of the state facilities located there."
He said that the the deployment STC's troops occurred following armed confrontations with the government forces over the control of the strategic Yemeni island.
"The government forces withdrew to other locations out of Socotra's capital now under the control of the STC's troops," he added.
So far no details of casualties have been reported.
A source of Yemen's government condemned the STC's escalation in Socotra and urged forces of the Saudi Arabia-led coalition stationed there to intervene or conduct a mediation to cease the conflict.
Another source of the Aden-based STC justified clashes "as a necessary military campaign aimed at preventing the existence of the forces linked to the Muslim Brotherhood-affiliated Islah party in Socotra."
Last month, representatives of the two-warring sides attended a meeting at the headquarters of the Saudi forces in Socotra and signed an agreement that included the withdrawal of forces to the previous sites, but tension resumed later.
Clashes came after the Aden-based STC declared a state of emergency on April 26 and said it would begin self-governing in Aden and other key neighboring southern provinces under its control.
The island is located in one of the busiest shipping routes in the world and Yemen's warring factions sporadically engage in armed confrontations over establishing military bases there for controlling the strategic island.
The Socotra archipelago is also a UNESCO World Heritage site, with rich and unique biodiversity.