Specialists: The slowness in punishing Tunisia's Brotherhood is the reason of electoral abstention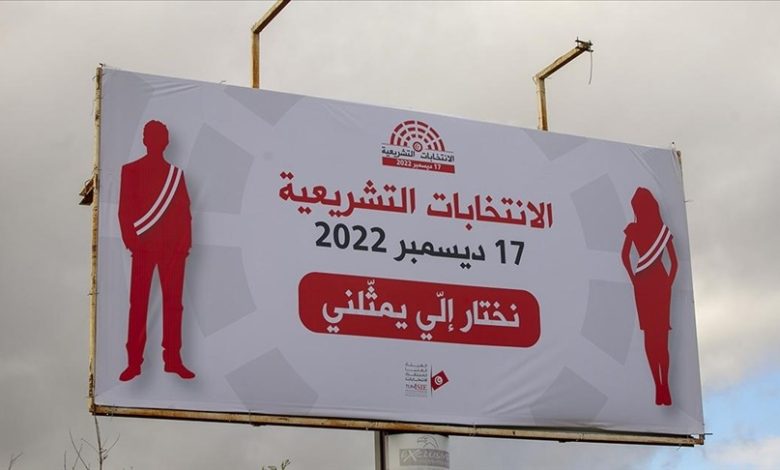 A number of observers and specialists in Tunisian affairs explain that the failure of the Tunisian Brotherhood to held accountable for terrorist crimes and financial corruption during their rule was the most important reason for the low turnout in the legislative elections that took place in the country on, Saturday, while the Tunisian Brotherhood believes that the percentage of the election results, which amounted to 8.8 % is the desired opportunity for their return to power and to extend their influence.
According to specialists in Tunisian political affairs, these results come because of "the slow opening of the Brotherhood's judicial files and the failure to imprison their leader, Rashid Ghannouchi, who has abused the people for the past decade." They committed several crimes.
The Brotherhood and their allies did not stop trying to distort the course of July 25 and distort the electoral process that took place on Saturday, and they demanded to remove President Kais Saied.
The Tunisian Brotherhood is delusional that by isolating President Saied, they will return to power and to centers of influence, forgetting the puplic dissatisfaction with their performance, according to Tunisian opinion polls.
The Independent High Authority for Elections in Tunisia announced, on, Saturday, that the initial turnout in the parliamentary elections amounted to 8.8%, as about 803 thousand people cast their votes, according to preliminary figures.
Slow accounting of the Brotherhood
Hassan Al-Tamimi, the Tunisian activist and political analyst, confirms that no one supports Tunisia's return to what was before July 25.
Al-Tamimi stressed that must judje Ennahda movement to satisfy the angry people, saying: "The people went out on July 25, 2021 to the streets and demanded the dissolution of parliament as a result of their dissatisfaction with the conflict that raged inside it under the leadership of Rashid Ghannouchi, and they burned the headquarters of the Ennahda movement and its slogans."
He added, "After the president announced his decisions, supporting protests took place in the capital and other cities, despite the night curfew, rejoicing at the decision to dismiss Hisham al-Mechichi's government, freeze the parliament's work, and lift the immunity of the deputies."
Al-Tamimi added, "However, the accountability file and the opening of cases were very slow, which made the people very upset."