Supreme Council rejects the law of the Libyan parliamentary elections law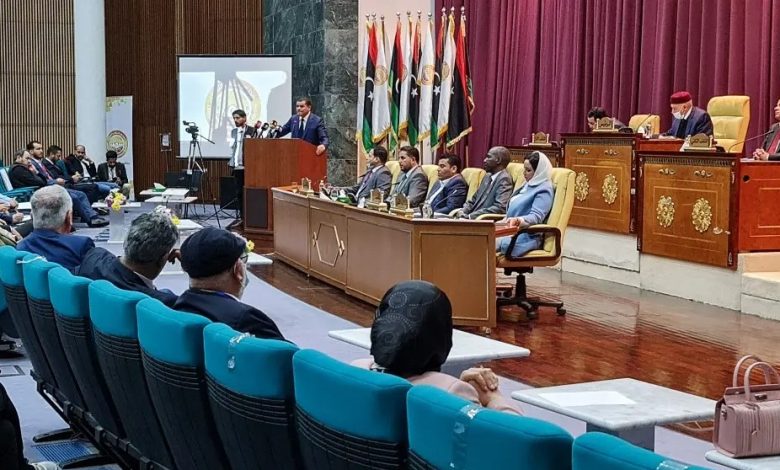 In a repetition of what happened when the presidential election law was approved in Libya, the Supreme Council of State announced today, Tuesday, its rejection of the parliamentary elections law issued by Parliament, on Monday.
Mohamed Abdel Nasser, a spokesman for the Supreme Council of State – a body that emerged from a previous parliament and was granted advisory powers in a political agreement concluded in 2015 – according to local media reports, said the issuance of the law is a "violation" of the political agreement included in the constitutional declaration.
Postponing the elections
He also held "the House of Representatives responsible in the event of postponing or disrupting the election date as a result of what he described as unilateral actions, not based on the political agreement."
Yesterday evening, Parliament announced that it had approved the parliamentary elections law scheduled for December 24. His spokesman, Abdullah Belhaq, said the council had approved all articles of the law. He added that 70 to 75 deputies were present at the session and voted on the law, out of about 200 deputies elected in 2014.
Political debates
It is noteworthy that the bickering that arose over the past weeks over how to conduct the vote, and the presidential election law, raised several questions about whether the elections will be held in the first place.
At the time, the Supreme Council also rejected the law, while some members of Parliament considered that it had not been properly voted on.
After parliament passed the "presidential" election law last month, many politicians in the country launched criticism against it, considering that it was dismissed in order to allow powerful figures to run without risking their current positions, as it was voted on without a quorum.
In this atmosphere, and despite the adoption of the two laws necessary for this entitlement, many observers fear that the quarrels and disagreements between the Libyan parties will lead to the overthrow of the elections on which the United Nations relies a lot for the success of the road plan, and to get the country out of the grinding chaos that it has plunged into since 2011.