Sweden Raises Terrorist Alert Level After Koran Burnings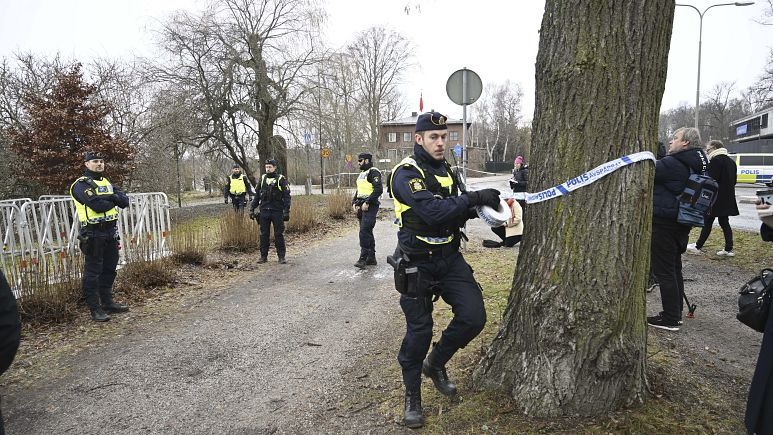 Sweden raised its terrorist alert to the second highest level on Thursday, saying it had thwarted attacks after Koran burnings and other acts against Islam's holiest text outraged Muslims and triggered threats from jihadists.
But many Muslims view desecrating the Koran, which they see as the literal word of God, as a grave offence. A media outlet linked to militant group al Qaeda has urged violent retribution.
Anti-Islam activists have damaged several copies of the Koran in recent months in Sweden and also in Denmark, two of the most liberal countries in the world that allow trenchant criticism of religion in the name of free speech.
Sweden's SAPO security service raised the terrorist alert from 3 to 4 on a scale from 1-5, reflecting a high threat.
"The decision to raise the level is not prompted by a single event but we know that Hezbollah, al Shabaab and al Qaeda have called on their supporters to carry out acts against Sweden," SAPO head Charlotte von Essen told a news conference.
Prime Minister Ulf Kristersson told a news conference that people had been arrested in Sweden and abroad after planned attacks were detected and stopped.
"I understand that many Swedes feel worried but we must live our lives as usual, we must stand up for our lives and our way of life," he added, without giving details of the plots.
The Swedish armed forces have also raised the alert level for threats against their operations, while Britain and the United States have warned nationals against going to Sweden.
The Koran burnings have drawn widespread condemnation from many parts of the Muslim world. Iranian Supreme Leader Ayatollah Ali Khamenei urged severe punishment for those responsible and said Sweden was in battle mode against the Muslim world.
In Sweden's worst militant attack of recent times, an Uzbek immigrant who had pledged allegiance to the Islamic State militant group mowed down pedestrians on a busy Stockholm street with a truck in 2017, killing five people.