Syria Defense Minister meets Russian, Iranian, Turkish counterparts in Moscow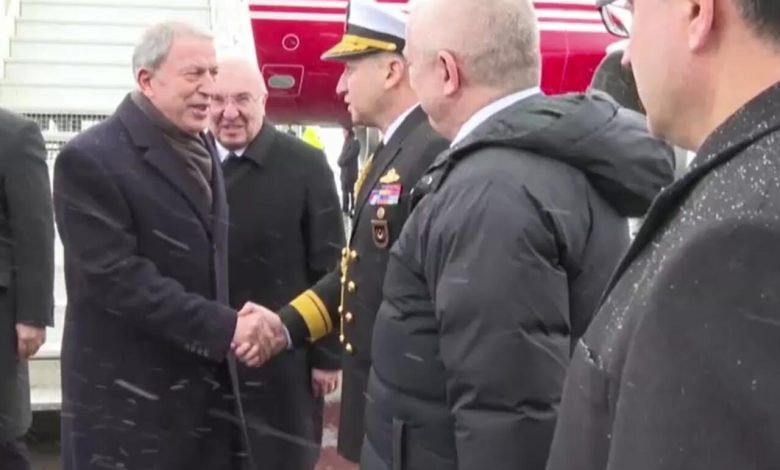 Syrian Defense Ministry revealed that a quadripartite meeting between defense ministers of Syria, Russia, Iran and Turkey is scheduled for Tuesday in the Russian capital Moscow.
The meeting is a completion of the persistent rapprochement efforts between Syria and Turkey.
State-run SANA News Agency reported that a quadripartite meeting including defense ministers of Syria, Russia, Iran and Turkey will be held on Tuesday in Moscow in continuation of previous talks.
Earlier on Monday, Turkish Defense Minister Hulusi Akar announced that a quadripartite meeting between Turkey, Russia, Syria and Iran is planned to be held in Moscow on April 25.
Late in December 2022, a trilateral meeting took place between the defense ministers of Turkey, Syria and Russia in Moscow, marking the first high-level meeting between Syria and Turkey since the onset of the Syrian war in 2011.
The scheduled meeting for Tuesday is the second of its kind, but with the participation of Iran this time.
A four-way meeting at level of foreign ministers is scheduled to be held in early May.
Russia is mediating the four-way meetings that may develop into a summit, bringing leaders of Syria and Turkey together to end 12 years of rift between the two countries.