Taliban claims it shot down US military plane which crashed in Afghanistan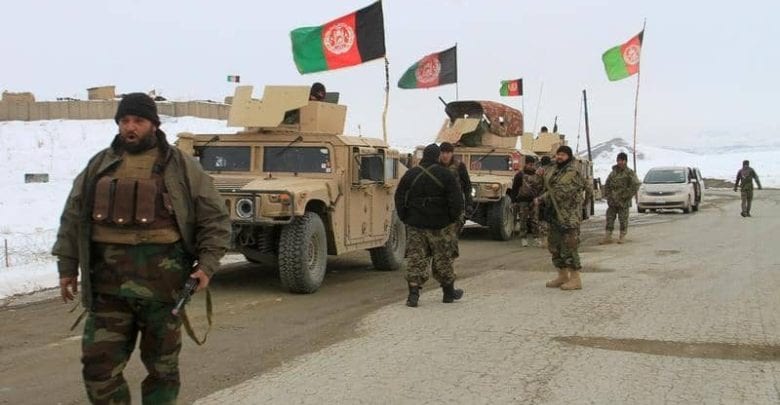 US officials are investigating the cause of a crash in Afghanistan after a US Air Force plane went down in Taliban-controlled territory, according to reports.
A Taliban spokesman said the plane crashed in the Ghazni province and killed "lots" of US service members, which has not been verified. 
Images and video circulating on social media from Taliban-affiliated journalist Tariq Ghazniwal show the burning remains of a Bombardier E-11A, used for electronic surveillance and radio communication. US Central Command and Secretary of Defence Mark Esper say they are "aware" of reports of the crash.
According to a spokesman for the provincial governor, the plane crashed at 1.10 pm roughly 80 miles southwest of Kabul. Taliban statements claim fighters have recovered the bodies and identification cards of service members onboard the aircraft.
Initial reports said that a passenger plane had crashed, though Afghanistan's transportation officials confirmed  that all civilian aircraft were accounted for.
The crash follows more than a dozen attacks from Afghan forces on Sunday, killing more than 50 Taliban fighters in several operations as peace efforts appear to stall and the Taliban has renewed threats to security forces amid calls for a ceasefire. Meanwhile, the US has not reached an agreement to begin withdrawing US troops from the region, where roughly 13,000 US troops remain.
Donald Trump has had a complicated relationship with the Taliban as he seeks to live up to his 2016 campaign promise to remove all US military troops from Afghanistan.
Last year, the president was ready to spend ample political capital with a gamble that a peace deal with the Taliban was close. He roiled Republicans and Democrats alike by inviting Taliban officials to Camp David for a summit he later cancelled as pressure mounted.
The E-11A's Battlefield Airborne Communications Node — known as a "Wi-Fi in the sky" — works to "ensure a consistent and effective form of communication in nearly any location or environment, significantly reducing the possibility of communication failure and increasing the rate of mission success", particularly in the difficult mountainous terrain where it's deployed in Afghanistan, according to the Air Force.
US forces house four E-11 aircraft at Kandahar Airfield