US President Donald Trump imposes sanctions on Iran 'hardest ever'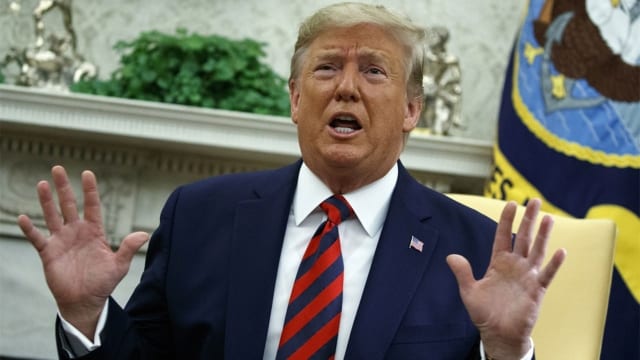 US President Donald Trump on Friday announced new sanctions against Iran's central bank and Tehran's sovereign fund for "terrorist financing", calling them "the toughest sanctions ever against a country."
"We have just imposed sanctions on the National Bank of Iran," Trump said in an Oval Office statement.
Finance Minister Stephen Mnuchin, who was on his side, said it was about targeting "the last source of income for the Central Bank of Iran and the National Development Fund, their sovereign fund, which would be cut off from our banking system."
"That means there will be no money going to the IRGC to finance terrorism," he said.
The sanctions were imposed in response to Saturday's attacks on oil facilities in Saudi Arabia that Washington blamed on Tehran.
Since Thursday, Bush has announced new impending sanctions against Tehran in response to attacks on Saudi Aramco facilities.
The US Treasury has targeted the Central Bank of Iran and the Iranian Sovereign Fund for "providing them with billions of dollars" from the Revolutionary Guards and its Qods Army, which is responsible for foreign operations, as well as funding their Lebanese ally Hezbollah.
Washington has classified these three entities as "terrorist organizations."