Trump pushes aseless fraud claims and calls for Protests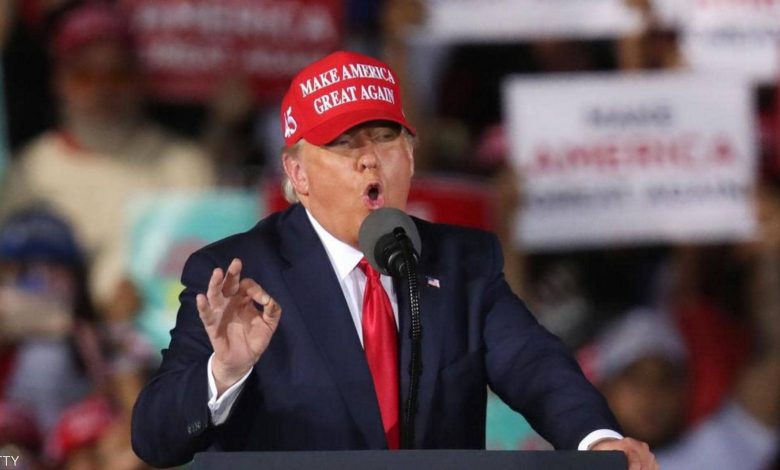 Donald Trump is pushing baseless claims of voter fraud and calling for his followers to protest before the midterm polls have even closed.
The former president made his claims undermining the election results via Truth Social on Tuesday afternoon after turning out to vote in Palm Beach, Florida.
Mr Trump spoke to reporters after casting his ballot, revealing that he voted to re-elect Governor Ron DeSantis – days after attacking him on the campaign trail.
At his last rally before the midterms on Monday night in Ohio, Trump promised he will make a "big announcement" on 15 November, setting the stage for another presidential campaign.
But according to reports, he was originally planning to make the announcement last night – and was only talked out of it by Republican leaders panicked that he could turn Election Day into a referendum on him.
Speaking at the rally, Mr Trump described Joe Biden as cognitively impaired and called House Speaker Nancy Pelosi an "animal" for impeaching him twice "for nothing".
Key points
Trump delays 2024 announcement until after midterms despite election eve tease
Crowd cheers as Trump attacks Nancy Pelosi after assault on House speaker's husband
Will Trump's scandal-plagued Senate endorsements come back to bite the GOP?
Trump's rumoured announcement gets people talking…
Trump's turn at the Florida polls on Tuesday marked his second time voting in the Sunshine State, after he moved his registration from New York in 2019.
Here are photos of the moment:
Donald Trump has called on his Truth Social followers to protest what he claims to be voter fraud unfolding at the polls.
People are showing up to Vote only to be told, 'sorry, you have already voted.' This is happening in large numbers, elsewhere as well. Protest, Protest, Protest!"
In a post on Tuesday afternoon, the president wrote: "The Absentee Ballot situation in Detroit is REALLY BAD.