Tunisia: Brotherhood members call for nationwide protests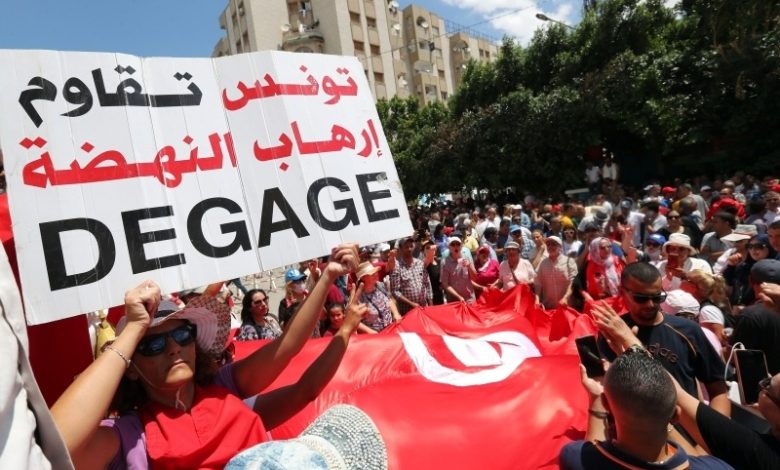 Brotherhood Ennahda Movement has called on Tunisians to protest nationwide Jan. 14 to denounce President Kais Saied's planned amendments to the constitution. Ennahda was the largest bloc in the country's Parliament until Saied dissolved it in late July
Popular protest sites in Tunisia include public squares, city centers, and government buildings; anti-government protests in Tunis are likely to materialize near the country's Parliament building, Habib Bourguiba Avenue, and Municipal Theatre, among other prominent locations. Security forces will likely erect roadblocks and may close roads around planned protest sites to prevent demonstrators from gathering.
Jan. 14 is a significant date in Tunisia's political history as it coincides with the resignation of former President Zine al-Abidine Ben Ali from office. On Dec. 17, 2010, demonstrations in Sidi Bouzid in central Tunisia evolved into a national uprising against alleged corruption, poverty, unemployment, and political repression. Tunisia has since gone through multiple governments, which have failed to address the country's growing unemployment and to undertake serious political and economic reforms.
Saied, who was elected in 2019, dissolved Tunisia's Parliament, suspended the country's constitution, and removed the prime minister, July 25. He has ruled by decree since. Saied remains popular, having pledged to bring about reforms and rid the country of alleged institutional corruption. However, the country's socioeconomic conditions have worsened during his tenure, especially since the emergence of COVID-19. Therefore, although the Tunisian public has generally been supportive of Saied's policies to date, it is unlikely that Saied can maintain his current level of support if the country's economy fails to recover.
On Dec. 13, Saied announced multiple planned actions that will likely mitigate some of the political uncertainty that has gripped the country since July. Aiming to amend Tunisia's constitution, Saied stated that the country would hold a constitutional referendum in July 2022.
Saied has also asserted that he will hold a series of online consultations with key individuals, parties, and organizations between January 2022 and March 2022 to devise a clear roadmap that will pave the way for the July referendum and parliamentary elections in December 2022. While the extent to which the country's constitution will be amended is unclear, Saied undoubtedly favors a strong presidency and is likely to push reforms that strengthen executive power.
The demonstrations are planned on the day which used to mark the anniversary of the revolution that toppled autocrat Zine al-Abidine Ben Ali a decade ago. Saied changed the date to Dec. 17, when fruit seller Mohammed Bouazizi set himself ablaze after an altercation with a policewoman, an incident which ignited the uprising.