Tunisia: Interior Ministry places the deputy head of Ennahda movement under house arrest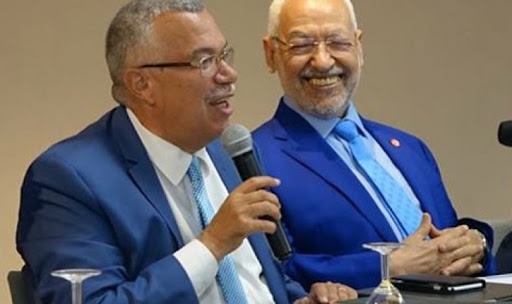 Leaders of Tunisia's Ennahdha party on Friday condemned the arrest of the party's deputy chairman Nour El-Din El-Behairy.
According to our sources, the house arrest decision was issued against the former official of the Ministry of Interior,  Al-Bahri.
Sources confirmed that the two decisions were implemented this morning, Friday, December 31, 2021, and Al-Buhairi and Al-Baladi were placed in the same "headquarters" chosen by the Minister of Interior to implement his decisions.
And she considered, in a radio statement, that her husband was "abducted and detained by the President of the Republic, Kais Saied," explaining that the Minister of Justice, the Public Prosecutor, the General Prosecutor of the Court of Appeal and the Director General of Military Judiciary denied their knowledge of the arrest.
Lawyer Saeeda Al-Akrimi said that a complaint had been submitted for kidnapping and detention against the background of what she considered to be the kidnapping of her husband, Nour El-Din El-Behairy, in front of his house this morning, and he was taken to an unknown destination.