Tunisia detains brotherhood member Saif al-Din Makhlouf
Yesterday, Friday, the military judiciary in Tunisia issued varying prison sentences against 5 former parliamentarians accused in the case known in the media as the "airport incident."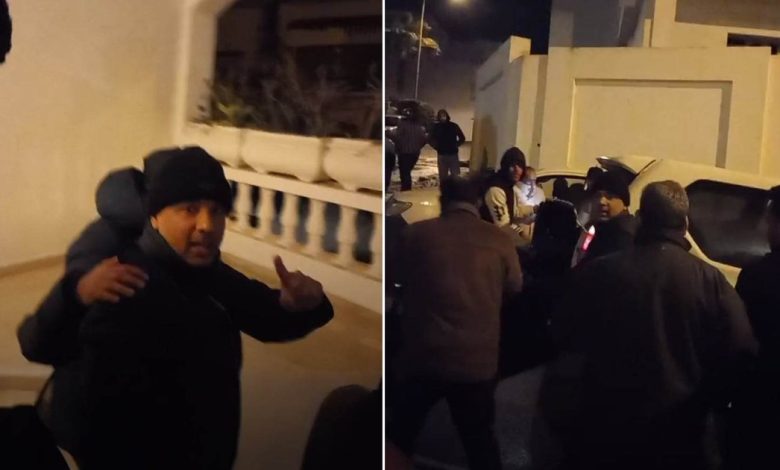 the military judiciary in Tunisia issued varying prison sentences against 5 former parliamentarians accused in the case known in the media as the "airport incident," according to what Enas Al-Harath, a lawyer and member of the defense committee for the defendants, posted on her Facebook account.
The charge dates back to March 15, 2021, when "Carthage" International Airport in the capital, Tunis, witnessed a fight between airport security personnel, lawyers and deputies in the "Dignity Coalition", after the latter attempted to defend a female traveler who was prevented from leaving the country for security reasons under the "S17" note.
As a result, the Public Prosecution office ordered an investigation into what happened at the airport.
And the note "S17" is a security marking that was adopted during the era of former President Zine El Abidine Ben Ali, to identify all those suspected of having a relationship with terrorist organizations.
According to Al-Harath, "a verdict was issued by the minor circuit of the Military Court of Appeal against the head of the Dignity Coalition bloc (18 deputies in the dissolved parliament out of 217), Brotherhood member Saif al-Din Makhlouf, for one year and two months, and 11 months for Mahdi Zaqrouba (from the same bloc), with deprivation of practicing the legal profession."
And she added, "The military court also sentenced the deputies in the Dignity Coalition bloc: Nidal Saudi to 7 months in prison, and Maher Zaid and Muhammad Al-Afas to 5 months in prison for both of them, with the case not being heard against the deputy of the same bloc, Abdul Latif Al-Alawi."
The Dignity Coalition in Tunisia announced the arrest of Brotherhood Saif al-Din Makhlouf, after the police surrounded his house.
Meanwhile, President Kais Saied says that his country is at war with corruption and with those he described as traitors and agents, as he put it.
It is expected that the second round of early legislative elections will take place on January 29, when the electoral campaign will continue until the 27th, provided that Saturday, the 28th of this month, will be the day of electoral silence.