Tunisia: Leaked document reveals the names of those involved in 'coup attempt'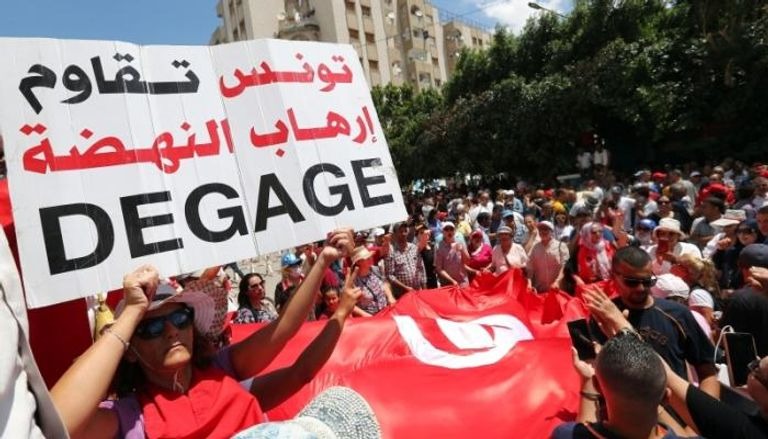 Tunisian judiciary, which specializes in combating terrorism, continues to investigate 17 people, including Brotherhood leaders, businessmen, and media figures working under the direction of the Brotherhood Ennahda party, to form a terrorist group whose purpose is to overthrow President Kais Saied, conspire against state security, and attempt to carry out terrorist crimes.
According to a leaked document, the list of suspects included leaders of the Ennahda Brotherhood movement, members of its ally, the "Salvation Front", politicians, businessmen, and media professionals, as well as foreign personalities. They were planning to form a terrorist group overthrowing the government and changing the body of power existing after July 25, 2021, and conspiring against the internal security of the state, as well as being responsible for "food shortages and high prices," and they are also accused of financial corruption cases.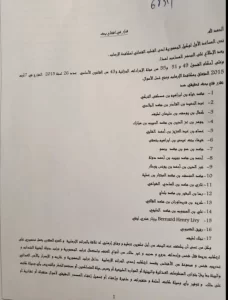 The list included the deputy head of the Ennahda Movement and former Minister of Justice Abdelhamid Jelassi, the political activist Khayam al-Turki, the businessman Kamal Latif, as well as the head of the "Republican Party" Issam Chebbi and members of the opposition "Salvation Front" Shaimaa Issa, Reda Belhaj and Johar Ben Mubarak. And the former Secretary-General of the "Democratic Current" party, Ghazi Chaouachi, and the director of "Mosaique" radio, Noureddine Boutar, and with them the "godfather of the Arab Spring" Bernard Levy, and others.
So far, the judiciary has ordered the detention of the deputy head of Ennahda movement, Noureddine al-Buhairi, and the director of "Mosaique" radio, Noureddine Boutar, while the investigation continues with the rest, provided that the judiciary decides in the coming hours either to issue prison deposit cards against them or to release them.
Earlier, President Kais Saied accused a number of those arrested of involvement in conspiracy against the internal and external security of the state, being responsible for "food shortages and high prices, calling for the necessity of holding them accountable and not impunity, aasking judges to apply the law and purify the country.
In a related context, late on Friday, the Tunisian police arrested the prominent dissident, Ghazi Chaouachi, according to his son. His son, Elias, said that about 20 policemen searched the house and arrested his father, the former leader of the Democratic Current Party.