Tunisia: Mechichi dismisses the head of the National Anti- Corruption Authority (INLUCC) Imed Boukhris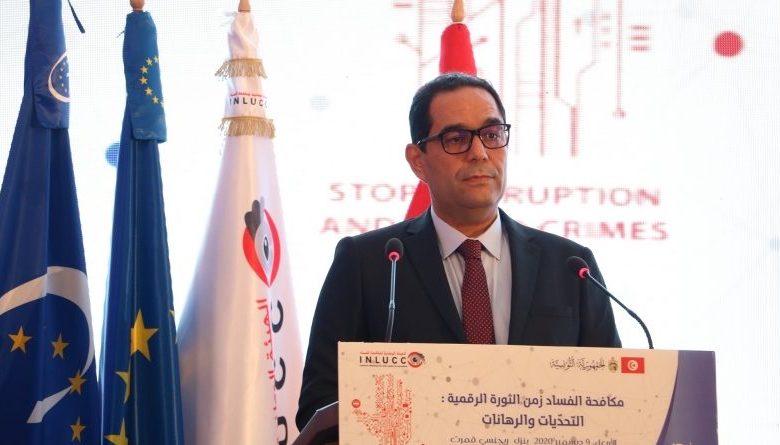 President of the Republic Kais Saied criticized the non-compliance with the law in the dismissal of President of the National Anti- Corruption Authority (INLUCC) Imed Boukhris.
The Prime Ministry on Monday dismissed Boukhris from his post and announced his replacement by Imed Ben Taleb.
Documents confirm that these people are involved in corruption, although some cases have not yet been brought to court, he affirmed.
Saied, who received the INLUCC president on Monday shortly after his dismissal, considered that this dismissal has been expected since he has raised some corruption issues and presented evidence about those who had been denied swearing-in, in reference to the ministers appointed during the last cabinet reshuffle.
"They fight against those who combat corruption, which fight are they talking about," he went on saying, adding that corruption cannot be countered with the mechanisms that they themselves had set up to conceal certain files.
I Watch criticized the "suspicious" appointment of Imed Ben Taleb, recalling that it had filed a lawsuit against him in 2020 for undermining the public administration, violating regulations and concealing violations.
Imed Ben Taleb, a third degree judge, held several positions at the Tunis Court of First Instance and the Land Court.
The organization accuses Prime Minister Hichem Mechichi of always choosing suspicious people for sensitive positions in order to serve his own interests or those of other sides, calling on him to reconsider his decision.
He held the position of first investigating judge for 3 years at the Economic and Financial Judiciary Division.
Since January 2018, Ben Taleb has been President of the Confiscation Commission.