Tunisia: New evidence implicating Ghannouchi in judicial coverage of terrorists, political assassinations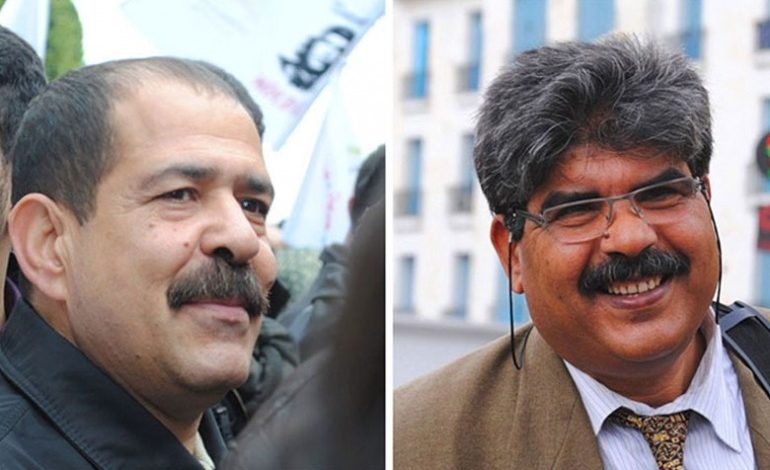 Member of the defense team for Belaid and Brahmi, Lawyer Reda Al-Radawi, explained during a press conference regarding the investigation related to the Ministry of Justice, that the terrorist groups managed to hide in some mountains under two covers, one of whom is a politician whose head is in Parliament, who is Ghannouchi, and the other is a judicial chief whose chief judge is Bashir Al-Akrami, who is affiliated with the movement. Renaissance.
The Brotherhood disrupted 6000 terrorist files
He also added that the "Brotherhood Octopus" within the judiciary had disrupted 6,000 terrorism files, adding that "there are more than 20,000 terrorists roaming Tunisia without accountability and under the guard of the judicial cover represented by Bashir Al-Akrimi."
He stressed that "the judicial cover of terrorist groups must collapse from today."
For her part, a member of the defense committee for Belaid and Brahmi, Iman Qazzara, said that what the former prosecutor, Bashir Al-Akrami, had committed was a "scandalous and very dangerous matter", and attributed this to "Brotherhood empowerment within the Tunisian judiciary and the result of loyalty being preferred over competencies in senior judicial positions." .
Hide Files
Both Chokri Belaid and Mohamed Brahmi, two of the most prominent opponents of the government, which was led by the Ennahda movement during the 2011 elections, were shot dead by gunmen in front of their residence.
And she announced that the Ministry of Justice report, which the authorities are trying to hide, revealed that there were 6,268 criminal records in terrorist cases with Al-Akrami that were not completed, and 1,361 reports that were abandoned to the judicial pole for combating terrorism were not included in the book, and some cases dated back to 2016.
The defense team of Belaid and Brahmi accuses the secret apparatus of the Ennahda movement of being politically responsible for the assassinations, while Ennahda denies any involvement in these crimes.