Tunisia: Proposed cabinet reshuffle contains suspicious names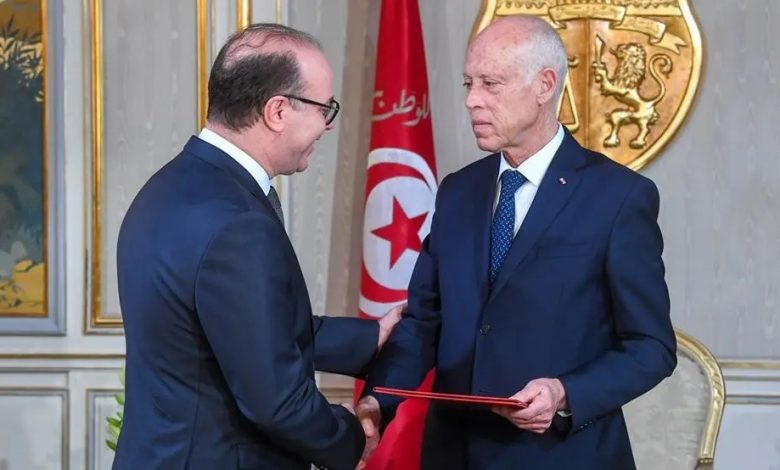 The human rights organization "I Watch " in Tunisia accused Prime Minister Hicham El Mechichi of failing to take notice of others mistakes, reminding him that the conflict of interests was the direct reason of the resignation of Ilyas Fakhfakh government.
The independent human rights organization in Tunisia said that the proposed cabinet reshuffle includes suspicious names that were adopted within the framework of partisan and political accounts.
The response of the "I Watch" organization came after El Mechichi stuck to the list of ministers that he proposed during the last cabinet reshuffle, regardless of criticism of political parties, skeptical voices in the biographies of at least three proposed ministers, and accusations of corruption.
Al-Meshishi reshuffled 11 ministerial portfolios with the aim of injecting new blood into his government, amid a political, economic and social crisis ravaging the country, about 5 months after he assumed the post
The amendments included the ministries of interior, justice, health, energy, mines, state property and real estate affairs, as well as the ministries of regional development, investment, industry, local affairs, culture, vocational training, employment, youth and sports.
The names attached to the government structure are not known to the public, nor are their political affiliations known, as the current director general of the bureau, Youssef Al-Zouaghi, will assume the position of Minister of Justice, while the current Secretary-General of the government, Walid Al-Dhahabi, has been assigned the portfolio of the Ministry of Interior.
Al-Mashishi said in a press conference, that the aim of this ministerial reshuffle is to "increase the efficiency of his government team, implement government policy and implement its plans," adding that "it came after a comprehensive evaluation of government work, and in consultation with President Qais Saeed."
And she stressed the need to investigate, to ensure that the members of the government are properly chosen, to move away from appointments that the organization described as suspicious and to perpetuate the idea of ​​political immunity.