Tunisia refuses Turkey access for military deployment in Libya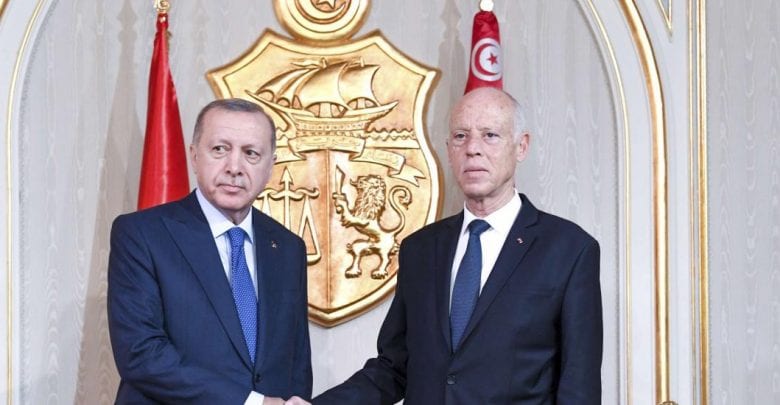 Tunisia presidential spokesman said on Tuesday the country would not allow Turkish forces to land in its territory to deploy across the border in Libya, Sky News Arabia reported.
Turkish President Tayyip Erdoğan, accompanied by his foreign and defence ministers and intelligence chief, visited the capital of Tunisia on Dec. 25 for talks with Tunisia President Kais Saied on recent deals Turkey signed with Libya.
Ankara struck the two deals with Libya's internationally recognised Government of National Accord (GNA) in Tripoli in November, including an agreement that sees Turkey and Libya as maritime neighbours and a security agreement that allows Turkey to transfer arms and troops to aid the Tripoli government.
Erdoğan requested the use of Tunisian land and air and maritime spaces for military deployment in neighbouring Libya. The Tunisian president rejected Erdoğan's request, Sky News Arabia said.
The GNA is challenged by a rival government operating from the eastern city of Tobruk backed by the Libyan National Army (LNA) of General Khalifa Haftar.
The Tripoli-based GNA has been struggling since April to repel an offensive by Haftar's eastern-based LNA, which is backed by countries including Egypt, Saudi Arabia and the United Arab Emirates.