Tunisian President: "There is No Room for Tolerance with Those Who Want to Thwart the Referendum"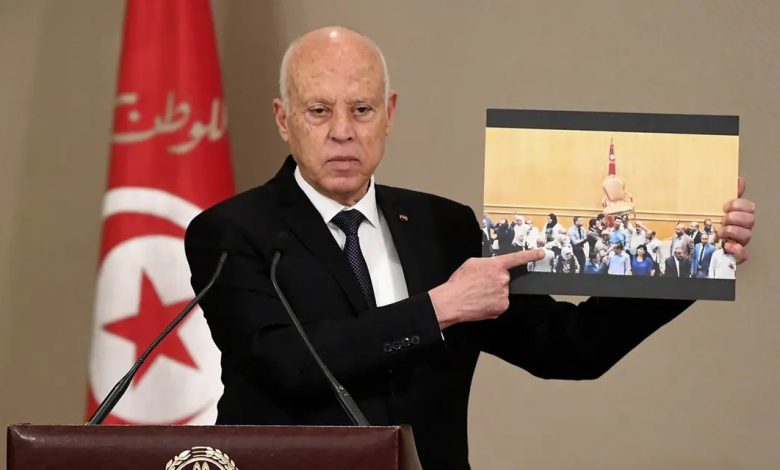 Tunisian President Saied affirmed that there is no room for tolerance with those who want to thwart the referendum scheduled to take place on the 25th of this month, warning against registration hacks.
Yesterday,
Kais Saied met with the head of the Independent High Authority for Elections, Rouk Bouaskar, stressing the need for impartiality of all parties and attention to attempts to penetrate the registration process and the right to change the polling station.
Saied said that "what happened during the national consultation should not be repeated in the referendum scheduled for July 25th," noting that "the possibility of changing the polling stations was tampered with, and the site was closed a few days ago."
He stressed that "it is necessary to take all measures so that this does not happen again, and to take all measures so that each party assumes its full responsibilities," stressing that "the matter is related to the fate of a state and the fate of a people, and there is no room for tolerance with those who want to thwart the referendum by all means because they fear the sovereignty of the people." And they fear that he expresses his opinion freely."
During the meeting, Said stressed, "the necessity of intensive work to ensure the neutrality of all public utilities so that the Tunisian people express their opinion freely on the draft constitution that will establish a new republic."
In a related context, the Tunisian President discussed with Prime Minister Najla Bouden Ramadan yesterday the ongoing preparations for the date of the referendum, according to a statement by the Tunisian Presidency.