Tunisian president warns against parties trying to use the constitution to their advantage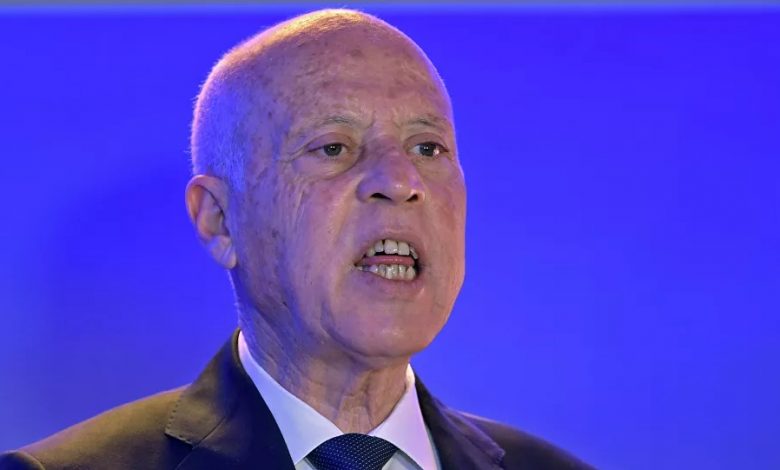 Referring to Parliament Speaker Rached Ghannouchi, Tunisian President Kais Saied said today, Friday, that he remained silent on many transgressions at one time, "and whoever thinks that he is the head of an institution or the head of the state is mistaken."
He also added, "I know who stirs the street and creates crises, and I will not let the state fall," noting that the prosecution had to act against the abuses that affected the head of state.
He added that there are parties that have tried to use the constitution to their advantage, referring to parties working behind the scenes and changing their positions based on their interests.
"No one is above the law"
As for the scenes of beating, stripping, and dragging a young man on the highway by policemen, which caused widespread anger in Tunisia, the Tunisian President informed Prime Minister Hisham Al-Mashishi of his displeasure at the transgressions that threaten the unity of the state.
He said that the Tunisian state is one and that the constitution gave him the duty to preserve it, stressing that "no one is above the law."
He also stressed that there is no room for any position to be exploited to turn it into a center of power or pressure to strike at the country's unity, according to what the presidency announced.
This came against the background of a young man being beaten, stripped and dragged on the public road by policemen in the outskirts of the capital.
violent assault
Since Wednesday evening, social networking sites have circulated a video clip, documenting a violent attack on a young man by security men in the Sidi Hussein Al-Sejoumi area. In front of passers-by, who raised their voices to stop hitting him.
On Thursday evening, the Sidi Husein al-Sejoumi area witnessed clashes between protesters and security forces for the third night in a row, during which the police used tear gas to disperse the protesters.
During the plenary session of the Tunisian Parliament, Thursday, a number of deputies condemned the incident, describing the scene as "shocking and offensive to the country's image," calling on the judicial authorities to open an investigation.