Tunisian President: "ZERO TOLERANCE FOR THOSE WHO TRY TO SET FIRE TO THE COUNTRY"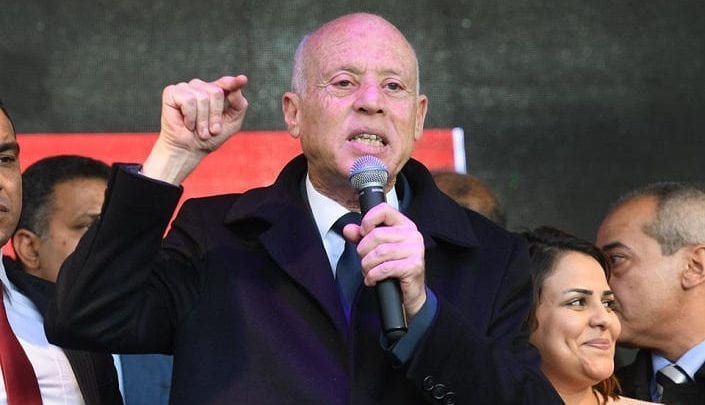 Tunisian President Kais Saied, on a night visit to the Ministry of the Interior, where he met with Minister Taoufik Charfeddine and senior security officials, said that there will be no tolerance for those who they try to focus on the country, referring to the recent fires that have broken out in some regions of Tunisia.
"The arson attacks that have taken place in some regions are a desperate attempt to set the country on fire, but they will fail," Saied said. "Tunisia is living in a critical situation these days", but "its institutions are working and will tackle all kinds of crimes" she added.
Saied then observed, in a video published by the Presidency of the Republic, that these acts did not occur by chance and coincided with the declarations of some parties, including the National Salvation Front whose leaders "spread lies about the alleged violation of freedoms. , as they throw themselves into the arms of foreign parts ".
The president further said that "the document on dialogue will be published shortly", underlining that "there are those who do not want dialogue, are afraid of going to the referendum and just want to go back".
The reference is to the words of the leader of the Front, Ahmed Néjib Chebbi who yesterday declared that "multiple reliable sources indicate that the authorities in power are preparing to dissolve political parties, arrest their leaders and place them under house arrest".
On his way to the headquarters of the Ministry of the Interior, Saied also took a stroll on the central Avenue Habib Bourguiba in Tunis, "where he listened to the concerns and suggestions of several citizens", reads a note from the Palace of Carthage.