Tunisian Public Prosecution Office Has Reservations About the Deputy of Ghannouchi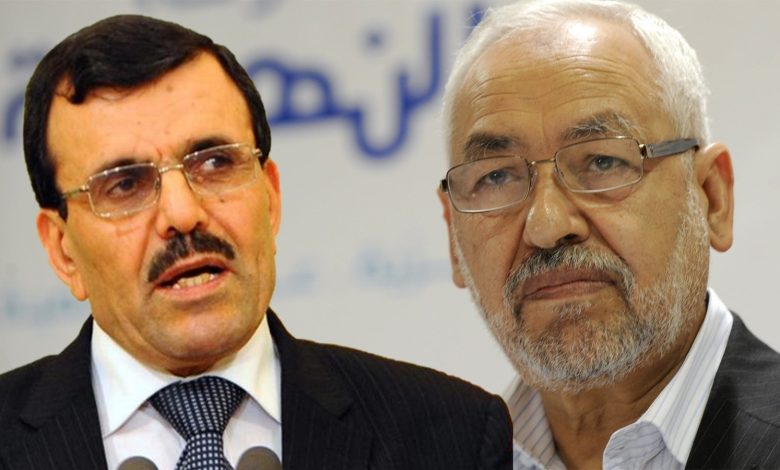 After the Anti-Terrorism Unit in Tunisia began investigating the Vice-President of the Ennahda Movement, Ali Al-Arayedh, in the case of sending thousands of Tunisian youths to fight in conflict areas from Syria to Iraq, Libya and others, it decided to take him into custody and keep him in detention until tomorrow, Wednesday.
Hours after questioning him, the judiciary took this decision in order to complete the investigation of Al-Arayedh.
Postponing the questioning of Ghannouchi
Meanwhile, the country's Public Prosecution is expected to interrogate, later on Tuesday, Ennahda President Rached Ghannouchi, who appeared before it on Monday with his deputy.
Ghannouchi's defense attorney, Samir Dilou, told our reporters, "After more than 12 hours of waiting, the National Unit for Researching Terrorism Crimes did not listen to Ghannouchi, and decided to postpone his interrogation until Tuesday noon."
Al-Nahda condemns
On the other hand, the movement condemned, in a statement published on Monday-Tuesday night, the circumstances of the investigation, considering it a "violation of human rights," as it put it.
It is noteworthy that investigations into this case began after July 25 of last year (2021), but last week the judiciary issued decisions to arrest security leaders and politicians who were affiliated with the Ennahda Party in the same case.
The anti-terror judiciary also ordered the freezing of the financial assets and bank accounts of ten personalities, including Ghannouchi and former Prime Minister Hamadi Jebali.
Assassinations, corruption and money laundering
On June 27 (2022), the judiciary also issued a decision banning Ghannouchi's travel as part of an investigation into political assassinations that occurred in 2013.
The 81-year-old was also summoned on July 19 (2022) for interrogation in a case related to money laundering and corruption.
It is noteworthy that Tunisia witnessed, following the 2011 revolution, a large number of extremists, estimated by international organizations in the thousands, to fight in the hotbeds of tension in Syria, Iraq and Libya.
While severe criticism was directed at the Islamic Ennahda Movement, for facilitating their travel to those countries during their presence in power.