Tunisian security forces arrests a terrorist planned to assassinate president Kais Saied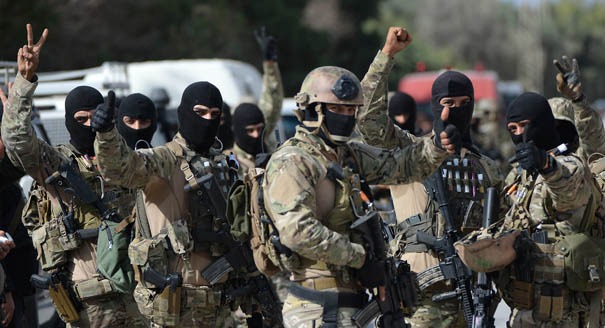 Tunisian newspaper "Al Shorouk" reported Sunday that a terrorist, who plotted an assassination attempt against Tunisian President Kais Said, had been arrested in a coastal city.
The Tunisian president is currently the subject of the hostility of Islamists affiliated to Al Nahda Movement, which composed the majority of members of the parliament suspended by Said on July 25.                                                            
Tunisia's Al Nahda Movement, formerly known as the Islamic Direction Movement, won the majority of seats in the parliamentary elections of 2011 and 2018, and came second in that of 2014. Also, its member Monsef Al Marzouqi was elected president in 2011 in the aftermath of the Arab Spring but his performance did not found resonance among the people.
In spite of holding power for a decade and seizing the opportunity to enhance the standard of living of Tunisians given the semi-presidential ruling system whereas the parliament forms the government, Al Nahda Movement failed miserably so as protests culminated into the enforcement of Article 80 of the constitution by President Kais Said freezing the work of the House of Representatives.  
As a result, late Tunisian President Beji Caid Essebsi from Nidaa Tunes – a secular party – was elected for office in 2014 succeeded by the incumbent president, who is independent, in 2019.  
It is noteworthy to mention that the Islamist movement became officially a political party after the 2011 revolution that toppled former Tunisian President Zein El Abdin Bin Ali.