Turkey, Egypt conclude exploratory talks on normalizing ties
The two countries will evaluate the outcome of this round to determine the next steps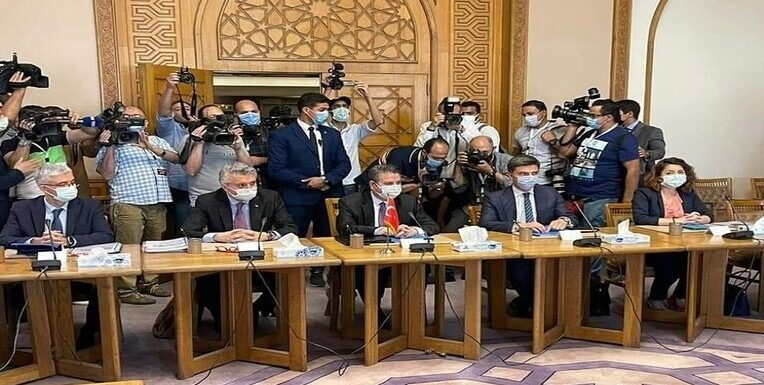 Egyptian and Turkish diplomatic officials concluded on Thursday two days of political consultations in Cairo on normalizing relations, where they agreed to evaluate the outcomes of this round of talks and determine the next steps.
In a joint statement, Egypt and Turkey said that the discussions, which started on Wednesday, were frank and in-depth.
"They addressed bilateral issues as well as a number of regional issues, in particular the situation in Syria and Iraq, and the need to achieve peace and security in the Eastern Mediterranean region," the statement said.
The meeting was chaired by Egyptian Deputy Foreign Minister Hamdy Loza and his Turkish counterpart Sedat Onal.
The talks come as Turkey attempts to mend ties with Egypt and Gulf Arab states and bridge differences over several crises in the region.
Egypt's relations with Turkey have been strained since the 2013 ouster of late Islamist president Mohamed Mursi, who was backed by Turkish President Tayyip Erdogan's government.