Turkey Recalls 'Tel Aviv' Ambassador Due to Aggression on Gaza
The foreign ministry announced the foreign minister would be summoned due to the "humanitarian tragedy in Gaza" caused by "continuing attacks by 'Israel' against civilians.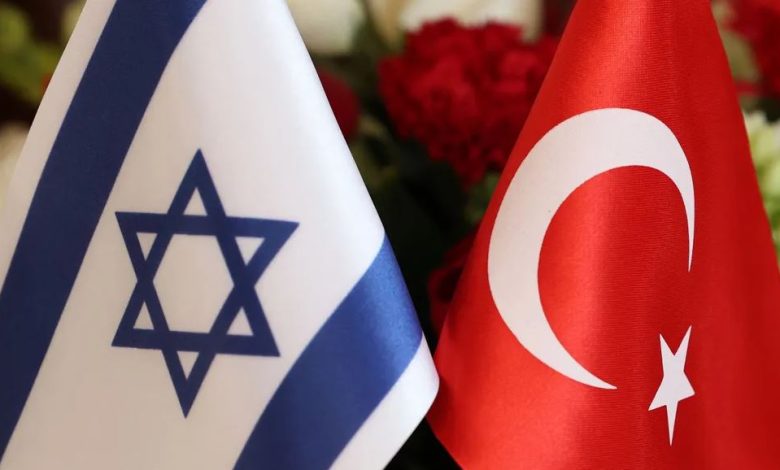 In light of the Israeli continuous bombardment on Gaza, Turkey has called back its ambassador to "Tel Aviv" for consultations, the Foreign Ministry announced on Saturday.
The foreign ministry announced that due to the "humanitarian tragedy in Gaza" caused by "continuing attacks by Israel against civilians, and Israel's refusal of calls for a cease-fire and continuous and unhindered flow of humanitarian aid," Turkish ambassador in "Tel Aviv" Sakir Ozkan Torunlar has been summoned to Ankara for "consultations."
Most recently, the Israeli occupation committed a new massacre by bombing the Osama bin Zaid UNRWA school, in the al-Saftawi area in the northern Gaza Strip, which has been welcoming displaced people since the start of the Israeli aggression.
The Ministry of Health in the Gaza Strip indicated that the school houses dozens of displaced people. Palestinian media reported that the Israeli airstrike resulted in the martyrdom of 10 people and the injury of 28, according to the Indonesian Hospital.
On Friday, according to the Health Ministry in Gaza, the Israeli occupation forces targeted an ambulance convoy departing from Al-Shifa Hospital heading to the Rafah border crossing. 
Palestinian media earlier reported that the strike led to dozens killed and injured.
While the Israeli forces claim that they targeted a vehicle used by a Hamas cell, close to a battle zone, footage from the scene of the massacre proves that these "operatives" were mainly children.
In addition, Palestinians are queuing for extended periods to access tainted water they suspect is causing their health issues, which might lead to death.
None of the water pipelines from occupied Palestine into Gaza are operational, and there is a leak in a pipe connecting the southern towns of Rafah and Khan Yunis, as reported by the UN.
Lines of individuals waiting to fill jerry cans have become a common sight in the region due to the growing scarcity of water. This scarcity is a consequence of a total Israeli blockade on Gaza. Electricity, clean water, and fuel have all run out, and there are no medical supplies or lifesaving treatments.