Turkey Reinforces it's Troops for Possible Attack on Northern Syria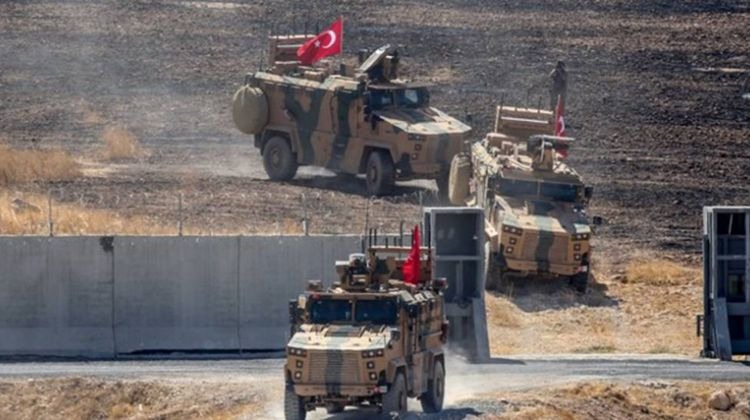 Activists and media outlets confirmed the continuation of the escalation at the contact lines between the Turkish regime forces and the Syrian armed factions loyal to them on one side, and the Kurdish units deployed in northeastern Syria on the other.
The opposition Syrian Observatory for Human Rights, based in Britain, reported today, Friday, that it monitored clashes last night between the Turkish-backed Syrian "National Army" factions and the Kurdish "Al-Bab Military Council" forces on the axis of Al-Daghlbash village in the countryside of Al-Bab city in Aleppo governorate.
The Observatory indicated that Turkish forces, allied Syrian factions, and Kurdish forces exchanged artillery and missile shelling yesterday on the axes of the village of Kafr Kalbin in the northern countryside of Aleppo, in addition to the targeting of a Turkish drone on agricultural lands near the city of Tal Rifaat.
The "observatory" stated that batches of "National Army" militants arrived at the border city of Tal Abyad in Raqqa governorate, within the "Spring of Peace" operation area, through Turkish territory, coming from the "Euphrates Shield" operation area in Aleppo, after Turkey brought in reinforcements to This city in the last days.
The "Observatory" also published footage documenting villages and towns in the countryside of Tal Tamr in the neighboring province of Al-Hasakah, which are empty of residents due to the repeated Turkish bombing of the area.
Activists on social media also circulated footage that was said to show the "National Army" bringing in reinforcements to the border district of al-Darbasiyah in al-Hasakah, in preparation for a possible new Turkish military operation against Kurdish fighters in the area.
A source in the Syrian opposition revealed to the Russian "Novosti" agency yesterday that Turkey is preparing to launch two simultaneous military operations, one in Idlib Governorate and the other in northeastern Syria.