Turkish lira fell to its lowest level ever against US dollar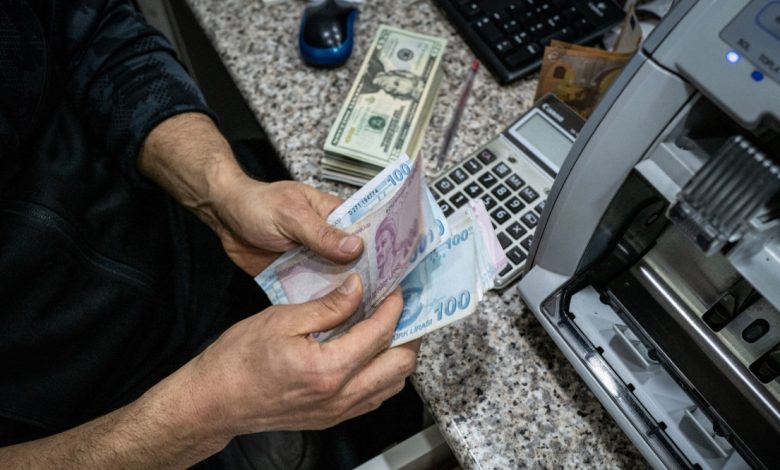 Turkish lira fell to its lowest level ever at 11.46 against the dollar, following statements by President Recep Tayyip Erdogan, in which he considered that there are maneuvers over the exchange rate.
The currency has lost a third of its value this year, and its weakest level ever, which it reached on Friday at 11.32 pounds to the dollar, was the eighth consecutive session of record declines.
This decline comes after the lira rose earlier today, Monday, to record less than 11.2 against the dollar, after hitting an unprecedented low level late last week at 11.2995 pounds to the dollar.
Turkish President Recep Tayyip Erdogan had considered that there are conspiracies being hatched about the exchange rate of the lira and interest rates, stressing that the rise in the exchange rate does not directly affect investment, production and employment.
"We are determined to do the right thing for our country through investment, production, employment and our export-oriented economic policy rather than the vicious circle of high exchange rates and low interest," he said.
He continued, "As a country that has the knowledge and experience in managing financial crises, we are determined to seize the opportunities that have arisen during the critical period the world is going through."
He continued, "The rise in prices as a result of the rise in the exchange rate does not directly affect investment, production and employment. The competition in the exchange rate leads to an increase in investment, production and employment."
He said, "We will not leave the opportunists who raise prices exorbitantly using exchange rate appreciation as an excuse…Either we abandon investment, production, growth and employment by preserving the understanding that has dominated our country for so long, or we will risk a historic confrontation by continuing our own priorities." As always, we chose the confrontation."