Turkish Lira Loses 3% of its Value Against the Dollar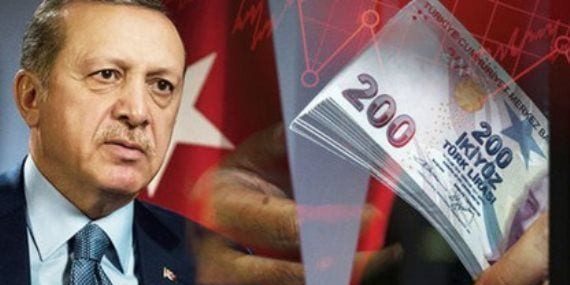 The Turkish lira lost about 0.4 percent of its value against the dollar yesterday and reached its lowest level since the ninth of July, under pressure from the dollar's rise ahead of the Turkish Central Bank's meeting to set the interest rate this week.
According to "Reuters", the lira fell to 8.6835, compared to Friday's close at 8.65. It lost nearly 3 per cent against the dollar in three trading sessions.
And gold rose in spot transactions 0.3 percent to $ 1760.14 an ounce during trading yesterday, after hitting its lowest level since August 12 at $ 1741.86. US gold futures rose 0.3 percent to $1,757.30.
Global stocks fell yesterday as investors worried that Evergrande's problems would spill over into the global economy.
In addition, gold rose yesterday from its lowest level in a month reached earlier, as concerns about the solvency of real estate group China Evergrande led to a decline in global stocks, which led to aversion to risk, while traders awaited the outcome of the US Federal Reserve meeting this week.
Gold is a hedge against inflation that may result from widespread stimulus and currency depreciation.
"The Fed meeting is overshadowed by the dollar increase because the majority of market participants expect the Fed to signal a reduction in stimulus sometime this year, which keeps gold under pressure," Commerzbank analyst Daniel Pressman said. Increasing interest rates raises the opportunity cost of holding non-returnable gold.
As for other precious metals, silver rose 0.2 percent to $22.43 an ounce, after hitting its lowest level since November 2020.
The bank stated on its website that the value of its gold holdings amounted to 132.70 billion dollars.
Platinum fell 1.4 percent to $927.53 an ounce, and palladium fell 2.2 percent to $172.26.
On the other hand, the Russian Central Bank said yesterday that Russia's gold reserves amounted to 73.8 million ounces (ounces) at the beginning of September.