Turkish regime asks Parliament to extend deployment in Libya
Motion aims to extend troop deployment in Libya for 18 months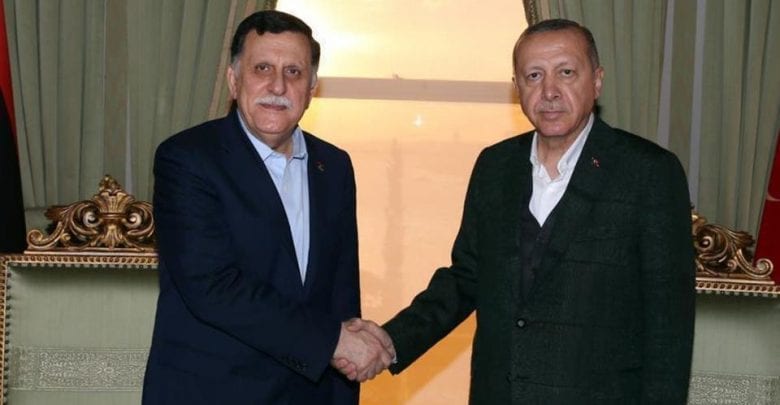 Turkey's presidency on Saturday submitted a motion to parliament to extend troop deployment in Libya for 18 months.
"The risks and threats are coming from Libya to Turkey and the whole region. In the case of restart of the so-called Libyan National Army attacks and the clashes, Turkey's interests both in the Mediterranean basin and North Africa will be adversely affected," the motion said.
"Turkey, within the Memorandum of Security and Military Cooperation signed with Libya, will continue to contribute to the training and consultancy support to Libya," it added.
The request to extend the missions of the Turkish forces in Libya considered a flagrant challenge to the efforts to reach a political settlement led by the United Nations for months, and in a step that could pave the way for the return of the military conflict to the country.
Ali Al-Takbali, a member of the Security and Defense Committee of the Libyan Parliament, "this presidential mandate, which aims to prolong Turkey in Libya, seeks to confirm their presence among the Libyans, striking against all international decisions and agreements that stipulate the exit Foreign forces from Libya.
He added that Ankara does not want peace in Libya and will not allow the rapprochement of political parties, nor any political settlement that conflicts with its interests, noting that Ankara has already begun to strengthen its military presence through the intensive trips they making to western Libya to transport soldiers and equipment.
The motion will be debated in parliament after the budget debate set to end on Dec. 18.
In 2019, Ankara and Libya's UN-recognized Government of National Accord (GNA) signed a pact on military cooperation, as well as a pact on maritime boundaries in the Eastern Mediterranean.
Since the ouster of late leader Muammar Gaddafi in 2011, two seats of power have emerged in Libya: one in eastern Libya supported mainly by Egypt and the United Arab Emirates, and another in Tripoli, which enjoys UN and international recognition.