Turkish regime shuts down Brotherhood satellite website in Turkey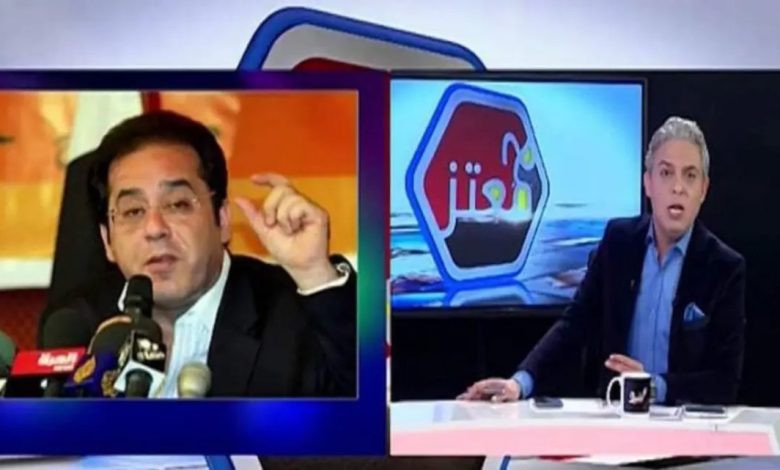 New developments witnessed by the Brotherhood's satellite channels and media platforms broadcasting from Istanbul after violating Turkish instructions to stop any abuse or criticism of Egypt and the Gulf states in preparation for rapprochement with them.
Ayman Nour, owner of the pro-Brotherhood "Al-Sharq" satellite channel, which broadcasts from Istanbul, Turkey, announced the sudden closure of its website, accusing what he described as "unidentified and piracy companies" of involvement in closing the site and hacking his personal phone.
The channel's website was closed completely yesterday afternoon, Thursday, without explaining the reasons, but sources confirmed that the closure was carried out by the Turkish authorities, who warned Nour against directing any criticism of Egypt and Egyptian officials, from its territory.
The sources told Al Arabiya.net that the Turkish authorities emphasized Nour and the channel officials not to publish any news that offends Egypt and the Gulf countries, asking him to delete videos and news on the site that included criticism of Egypt and some Gulf countries, adding that Nour slowed down in implementing the instructions and then was surprised by the hack His personal phone, which ends with 0004 numbers, and the phone of another broadcaster, my brothers, and closing the site.
The sources said that the Turkish authorities, after the Brotherhood's broadcasters celebrated the departure of their colleague Moataz Matar to London, and announced his return to his media activity again from there, and also celebrated the forged leakage of the fugitive Brotherhood Abdullah Al-Sharif, which the Egyptian Ministry of Interior revealed details of its forgery and fabrication by fraudsters, who threatened to close their accounts on the websites Communication, restricting their residency and permanently freezing their activities in the event of a recurrence, she indicated that the Brotherhood broadcaster, Mohamed Nasser, did not abide by the Turkish instructions and is currently writing posts offensive to Egypt and the Egyptian regime on a new account on Twitter known among Brotherhood members instead of his authenticated account.
The Brotherhood had decided to restore its media activity against Egypt from satellite channels broadcasting from the British capital, London, after the Turkish authorities decided to stop these activities from its territory.
In a related context, the Turkish authorities forced the Brotherhood's "Al-Sharq" satellite channel to delete a video from its YouTube platform of an episode of the "Cairo Evening" program presented by Brotherhood broadcaster Sayed Tawakkol, after it included criticism of a Gulf country.
Mohamed Nasser and Moataz Matar
It was decided that the Brotherhood broadcaster Moataz Matar would start broadcasting his program from London at the beginning of next month, and the journalist Mohamed Nasser would also rebroadcast his program from London, and the fugitive artist Hisham Abdullah and others who asked them to stop their media activities might join them.
Moataz Matar announced his return to the media again, as he broadcast a video on his page on "Twitter", in which he announced that he would return to his media activity, after an absence due to Turkish instructions that demanded that he stop his program on "Al-Sharq" channel, and not broadcast any programs criticizing Egypt and the Egyptian government from his platforms on Communication sites from Istanbul.
Retired actor and Brotherhood broadcaster Hisham Abdullah
Months ago, the Turkish authorities froze the activities of Moataz Matar and a number of Brotherhood broadcasters, namely Muhammad Nasser, Hamza Zobaa and Hisham Abdullah, and demanded that they not attack the Egyptian regime from its territory, whether through channels or communication sites.
Turkish President Recep Tayyip Erdogan announced that Turkey would take steps for rapprochement with Egypt, similar to the steps taken with the UAE, and stressed that his country would be in a position to appoint an ambassador to Egypt within a certain period of time.
Meetings were held between two delegations from the Egyptian and Turkish Foreign Ministry, and discussions described as exploratory, to resolve outstanding differences and discuss the possibility of rapprochement and normalization of relations between the two countries.