Turks carry out a "violent attack" on the property of Syrian refugees in Ankara
Host community hostility toward Syrian refugees is on the rise in Turkey's metropolitan areas. In order to defuse tensions and mitigate rising intercommunal tensions, Ankara and its international partners should support long-term strategies for the Syrians' sustainable integration.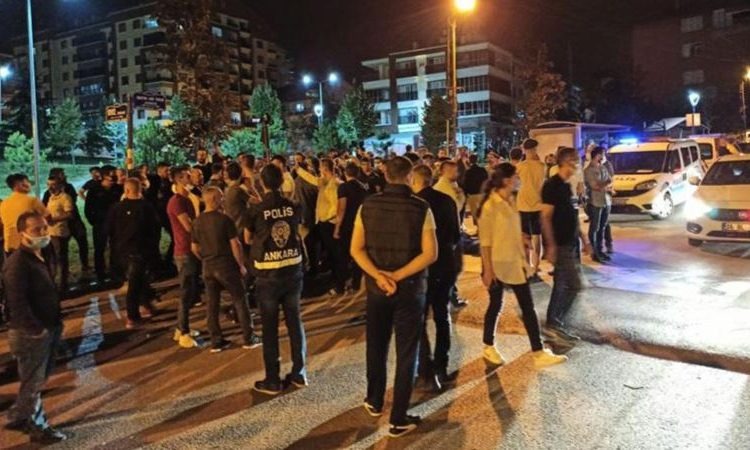 The attack on the Syrians and their property in one of the capital's neighborhoods took place after news spread that "Syrians stabbed two Turkish youths in this town."
It was reported that the available information indicates that an altercation took place "between two Syrians and two people aged between 16 and 18 years in a public park in the evening hours."
Later, the residents of the neighborhood, who, according to the Turkish newspaper, "expressed inhumane demands such as (extermination of refugees) and (not to open their shops again), dispersed after the arrival of the district governor, Kumali Atilla, to the scene."
It was reported that a large number of riot police came to the area, where the property of the Syrians was attacked, and that nearly 100 Turks gathered "and they zoomed in, and launched a racist attack on all the homes and cars of the Syrians in the area," while "Turkish riot police immediately intervened." To break up the conflict between the Turks and the Syrians.
In the aftermath, "The Ankara Governor's Office issued a statement stating that the foreign nationals who carried out the incident were arrested and detained," adding that "the investigation into the unfortunate incident in question is continuing in all its aspects. It will be announced to the public with respect."
The newspaper reported the death of 18-year-old Amirhan Yalcin, who was stabbed, while the treatment of the other injured, Ali Yasin Guler, continues. The arrested refugees were referred to the Public Prosecution Office.