Turks Protests Against Rising Prices in Erdogan's Hometown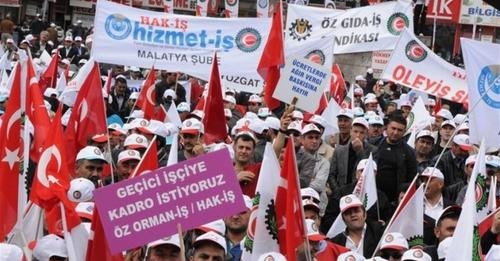 The northern Turkish state of Rize, the birthplace of President Recep Tayyip Erdogan, has witnessed protests against price hikes in goods and services.
The Junaysu region, where Erdogan grew up in Rize, witnessed demonstrations in which citizens and representatives of non-governmental organizations participated.
The secretariat of the Republican People's Party in Rize led protests condemning the rise in prices, and after the protests were limited to the city center, they started in other regions.
The head of the CHP division in Rize Saltuk Deniz said that everyone is a victim of price increases and that the increases cannot be prevented, noting that "everything has increased, bread has become three liras, and the increase comes behind the increase in the prices of natural gas, fuel, flour, paper, fruits, vegetables and everything else." Almost something else.
Deniz also criticized the increase in electricity, saying, "It has become a great courage to use electricity at home. At this rate, we will soon be using gas lamps and candles in homes. As a result of rising prices, our citizens are unable to heat themselves and light their homes," adding: "Turkey Reverted to 2002.
It is noteworthy that the monetary inflation rate in Turkey has risen to 36%, and the fees for services provided by the government have witnessed a significant increase by 2022.