U.K. Accused of Separating British Children From Mothers in Gaza
Israeli media reports indicate that "Israel" has a limited timeframe for its war on Gaza, as the US patience for the ground operation is diminishing.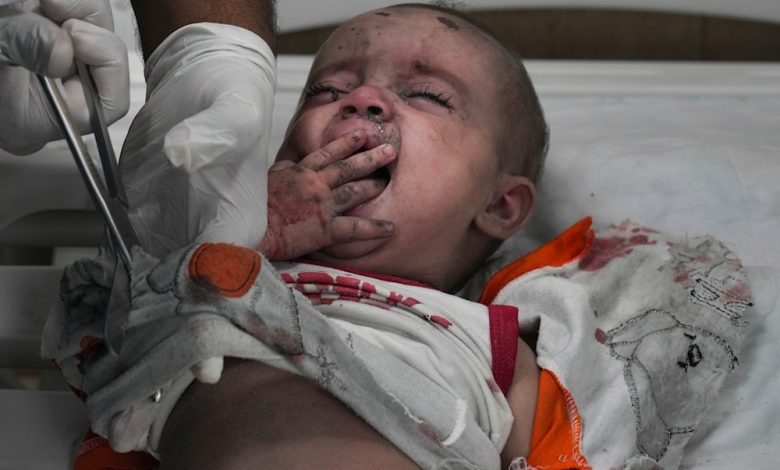 The UK Support Families in Gaza is accusing the British government of separating British children in Gaza from their mothers who do not carry foreign passports after it was discovered that they were left off its safe passage list.
The names of UK citizens permitted to leave Gaza for Egypt via the Rafah border were added to a list, but some said their dependants were left out by the Foreign Office – which contrasts what was done during evacuations in Ukraine when any family member of a UK citizen would be provided with a visa.
Louise Harkin of Support Families in Gaza affirmed, "We have been in touch with organizations and lawyers who work to support people who have a right to come to the UK through different visa schemes. They have been quite clear that British Palestinians are being treated very differently to people fleeing the Ukraine conflict."
She added, "Gaza is currently the least safe place on the planet. Almost 10,000 people are confirmed dead, almost half of whom are children, yet the government now wants to separate British children from their mothers and families… We call upon the government to allow British citizens to bring their families with them."
The first British nationals to cross into Egypt described the Rafah border procedure as "absolute chaos" and stated that they had been "abandoned" by the government.
Read next: UK to 'broaden' definition of extremism amid pro-Palestine rallies
It is estimated that 7,000 foreign nationals have been registered by embassies with the Egyptian authorities, with hundreds still in Gaza. 
Incompetent government response
A person, who asked to be unidentified, said those with Palestinian background were being treated like "second-class citizens" after facing the difficulty of leaving family behind.
They told the PA news agency, "When we got the call that I and other family members had been added to the list, we found out that my dad's wife is not on there. My dad has had to leave his wife and other family members behind so he can get my young brothers to safety."
They called the situation "heartbreaking" and that "the world has lost its humanity. It is even more difficult to understand when we know of somebody who lives in the US who has managed to get 19 family members evacuated even though not one of them has an American passport."
They noted that the "FCDO [foreign office] have made exemptions in the past for people from Ukraine, Afghanistan, and Sudan".
For instance, British-born Zaynab Wandawi was rejected entrance at the Rafah border on Saturday as confirmed by her mother, Lalah Ali-Faten, to the PA news agency. She believed the Foreign Office was "not doing enough," added, "Just passing the list of names, I'm sorry, that doesn't cut it as a government."
In response, a statement was released by a Foreign Office spokesperson who said, "This continues to be a complex and challenging situation and we are using all diplomatic channels to press for the crossing to reopen in coordination with our international partners. We remain in contact with British nationals in the region to provide them with the latest information."
According to the government's statement, those who require a visa will need one before traveling to the UK, including dependents of British nationals, such as spouses, partners, and children under 18.
The US and the UK continue to flex their muscles by deploying navy and aircraft carrier ships to support "Israel", while thousands of Palestinians are murdered within seconds.