U.S. supports allowing Russian athletes to compete at 2024 Olympics as neutrals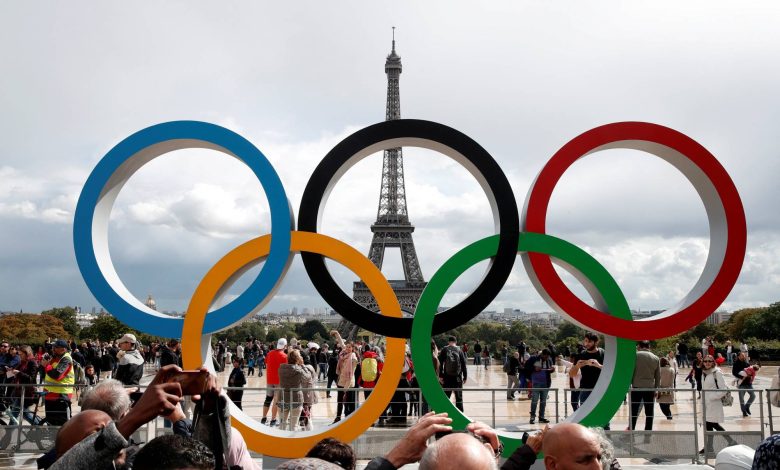 The United States will support moves to allow athletes from Russia and Belarus to take part at the 2024 Olympics as neutral athletes, provided they are prevented from displaying their national flags or emblems, the White House said Thursday.
"The United States has supported suspending Russia and Belarus' sport national governing bodies from international sports federations," Press Secretary Karine Jean-Pierre told reporters.
However, if athletes are invited to an international event, such as the Olympics, "it should be absolutely clear that they are not representing the Russian or Belarusian states," she said.
"The use of official state Russian, Belarusian flags, emblems and anthems should be prohibited as well."
The U.S. position adds to a growing debate over the status of athletes from Russia and Belarus at the 2024 Paris Games.
Ukrainian President Volodymyr Zelensky staunchly opposes any participation by Russian and Belarusian athletes, and has called for Russia to be banned over its invasion of Ukraine.
Russia is pushing for all restrictions to be lifted, arguing that the Olympics should not be politicized.
The International Olympic Committee (IOC) has said it is examining a "pathway" for Russians to take part in the Summer Games — probably as neutral athletes.
Writing on Twitter shortly after the White House remarks on Thursday, Zelensky described the IOC's stance as a "legitimization of the criminal aggression against Ukraine."
"We won't allow sport to be used against humanity & for war propaganda!" Zelensky tweeted.
The IOC's willingness to allow Russian and Belarusian athletes in Paris has divided the sporting and diplomatic world.
On Wednesday, two United Nations rights experts applauded the IOC's moves to allow athletes from the two countries to compete, arguing that no athlete should be "discriminated against on the basis of their nationality."
The United States Olympic and Paralympic Committee (USOPC) has also backed the IOC's moves to create a pathway for Russian and Belarusian athletes.
In a conference call in December, USOPC chairwoman Susanne Lyons warned that the "fabric" of the Olympic movement was at risk if athletes were not given the chance to compete as neutrals.
Barring Russian and Belarusian athletes from Paris risked a return to the Olympic boycotts of the 1970s and 1980s.
"There are conflicts around the world every day, countries at war every day, and if people decide they want to boycott things, tit-for-tat, — 'You didn't come to our games, so we won't come to your games' — very quickly the fabric of the Olympic and paralympic movement falls apart," Lyons said.
U.S. Olympic officials are adamant, however, that athletes would only be able to participate in "strictly neutral" uniforms.
Similar words of support have come from the Olympic Council of Asia and the mayor of Paris, Anne Hidalgo.
But Britain, Poland and Baltic nations have all condemned the IOC's position.
Writing on Twitter after a meeting with his counterparts from the Baltics and Poland in Riga earlier this week, Latvia's foreign minister Edgars Rinkevics said allowing Russian and Belarusian athletes at the Olympics was "immoral and wrong."
British Culture Secretary Michelle Donelan said the IOC's plans were "a world away from the reality of war being felt by the Ukrainian people."
"We will strongly condemn any action taken that allows President Putin to legitimize his illegal war in Ukraine — a position the IOC previously shared," Donelan said.
"We, and many other countries, have been unequivocal on this throughout, and we will now work urgently across like-minded countries to ensure that solidarity continues on this issue."