UAE Accuses "Qatari media" of Undermining Solutions to Gulf Crisis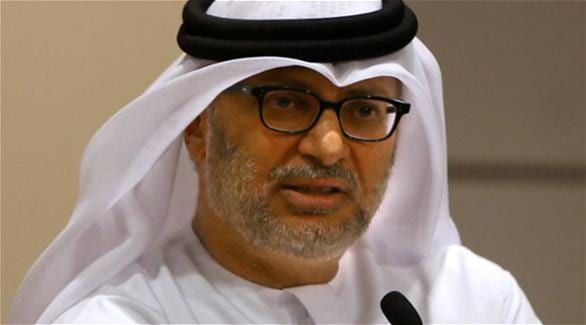 Abu Dhabi accused Qatari media platforms, which it did not name, of working to undermine solutions to the Gulf crisis that has been going on for about three and a half years, about two weeks before an upcoming summit in Riyadh is being held after increasing indications of a solution to the dispute.
"The political and social atmosphere in the Arab Gulf looks forward to ending the Qatar crisis and is looking for the best way to ensure Doha's commitment to any agreement that carries in its folds the good for the region," Gargash wrote in a tweet, "As for the Qatari media platforms, they seem determined to undermine any agreement."
The UAE Minister of State for Foreign Affairs, Anwar Gargash, did not specify these platforms, but his statements came the day after the Al-Jazeera network announced that a number of its journalists' phones had been hacked by regional authorities.
"A strange phenomenon and difficult to explain," he added.
Saudi Arabia and its allies, the Emirates, Bahrain and Egypt, cut ties with Qatar in June 2017 and banned it from using its airspace, accusing Doha of financing extremist Islamic movements, which Doha vehemently denies. It also took on the great rapprochement with Iran.
Gargash's statements cast a shadow over efforts to end the crisis that caused the severing of transport links, separated families, cost billions of dollars in investment and trade losses.
A source close to the Saudi government told our reporters that the kingdom is ready to make concessions by opening its airspace to Qatari planes in the event that Doha stops funding its political opponents and restricts its media.
Sources familiar with the negotiations say that the countries boycotting Qatar, led by Riyadh, are ready to ease their demands, which included closing the Al-Jazeera network.
But the source said that the UAE, which is a strong opponent of Qatar, is resisting this, despite Saudi Foreign Minister Prince Faisal bin Farhan's assertion to France Press this month that his country's allies are "on the same line" regarding resolving the crisis.
The annual summit of the Gulf Cooperation Council will be held in Saudi Arabia on January 5. The real indicator will be the level of Qatari representation, as the presence of the Emir of Qatar will be an indication of a breakthrough in the crisis.
Qatar, Saudi Arabia, Oman and Kuwait had confirmed earlier this month that progress had been registered to resolve the diplomatic crisis in the oil-rich Gulf region.
This comes at a time when the Gulf countries are preparing for the inauguration of US President-elect Joe Biden, who will welcome a solution to a dispute that has undermined the US efforts to confront Iran in the strategic Gulf region.