UAE Affirms Support for China's Sovereignty, Importance of 'One China' Principle
Foreign Ministry expresses concern over 'impact of any provocative visits on stability, international peace'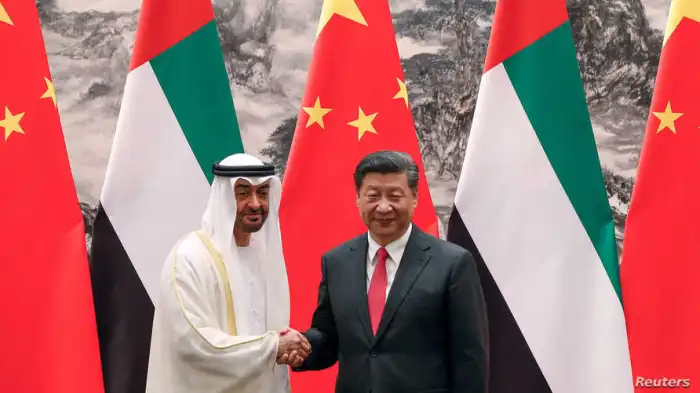 The UAE on Thursday affirmed its support for China's sovereignty and territorial integrity amid tensions over the US House speaker Nancy Pelosi's visit to Taiwan, which Beijing considers as its "breakaway province."
In a statement, the Foreign Ministry emphasized on the "importance of respecting the 'One China' principle,' while calling for adherence to relevant United Nations resolutions."
The UAE expressed its concern over "the impact of any provocative visits on stability and international peace."
The ministry urged "prioritizing diplomatic dialogue in an effort to ensure regional and international stability."
Pelosi visited Taipei late Tuesday, a trip that drew angry responses from China. It has launched live-fire military drills around the island, and also suspended import of some 2,000 food products from Taiwan.
In a statement, Pelosi said she led a Congressional delegation to Taiwan "to make crystal clear that America stands with the people of Taiwan – and all those committed to Democracy and human rights."
Prior to the visit, China's President Xi Jinping warned his US counterpart Joe Biden "not to play with fire" over Taiwan.
The 'One China' policy recognizes Beijing as the only government of China. The US does not recognize Taiwan as a sovereign nation, but has economic and defense ties with the island.
Beijing has threatened of "serious consequences" over Pelosi's visit, and strongly urges other nations to avoid direct relations with Taipei, which enjoys diplomatic ties with at least 14 nations.
Republican Newt Gingrich was the last US House speaker to travel to Taiwan in 1997.