UN Security Council condemns Houthi's 'terrorist attacks' on UAE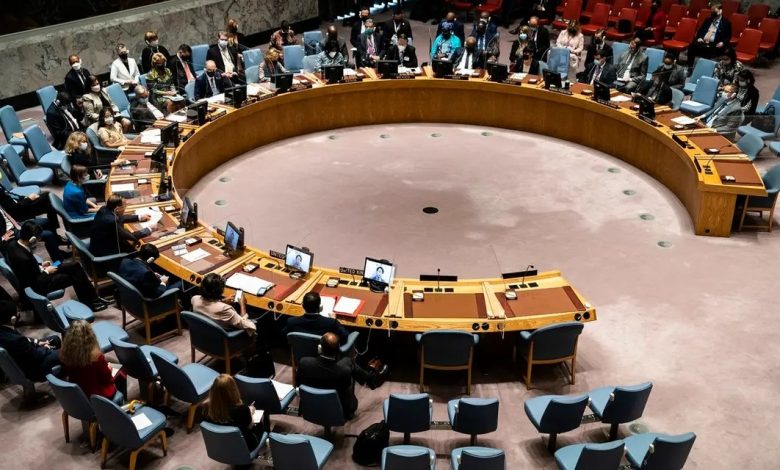 The UN Security Council blasted the Iran-backed Houthis on Friday for the "heinous terrorist attacks in Abu Dhabi."
"The members of the Security Council condemned in the strongest terms the heinous terrorist attacks in Abu Dhabi, United Arab Emirates, on Monday, 17 January, as well as in other sites in Saudi Arabia," a statement from the Security Council said.
The meeting, requested by the UAE, was held behind closed doors.
The members also reaffirmed that "terrorism in all its forms and manifestations constitutes one of the most serious threats to international peace and security."
The Security Council expressed its condolences to the families of the victims killed from India and Pakistan, and wished a speedy and full recovery for those injured.
Speaking to reporters after the meeting, UAE Ambassador to the UN Lana Nusseibeh said she had presented the Security Council with details of the origins of the Houthi attack.
She said it showed "clearly that Sanaa, amongst other places of origin, were the place that these cruise missiles, ballistic missiles, and drones were launched indiscriminately at my country in order to target the maximum number of civilians and civilian infrastructure."
The UAE diplomat added: "The attack on the UAE is an attack that is a violation against all international norms. It is a violation of international law."
Nusseibeh was quick to point out that the UAE supported the UN special envoy for Yemen and the need for a political process to end the war in Yemen. "We have spent years supporting those efforts and will continue to do so."